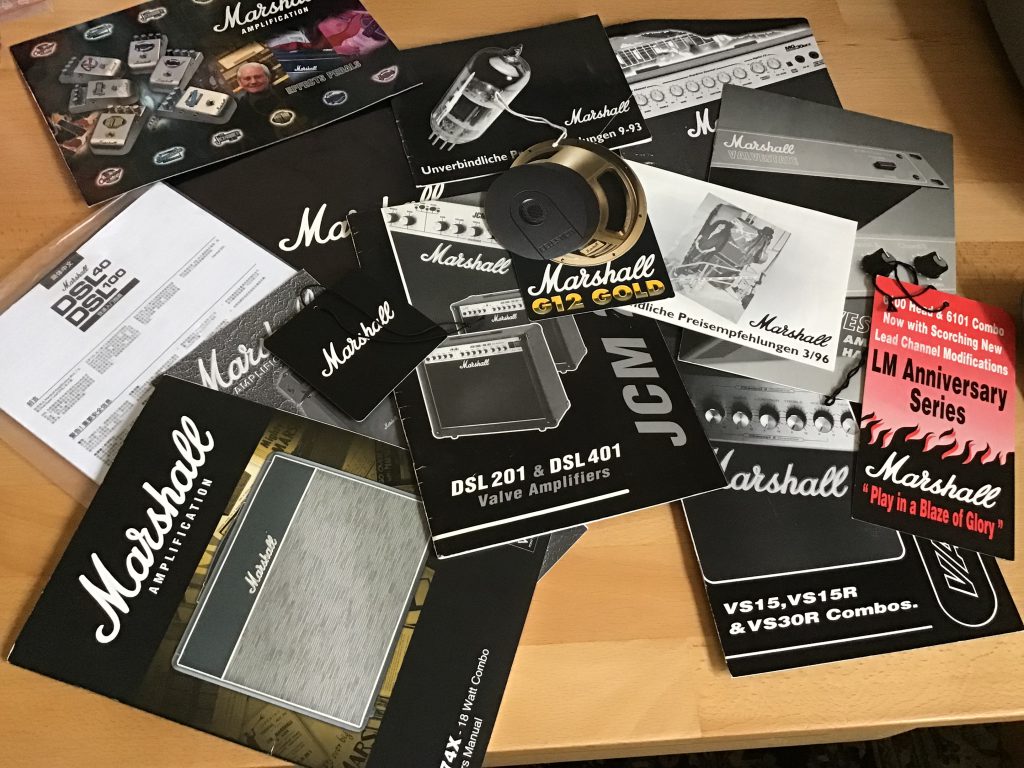 Marshallized
I bought my first Marshall amp in 1983, mainly used Peavey amps before. Gary Moore´s album "Corridors of Power" and his typical Marshall sound convinced me. So I switched to Marshall´s 4210 JCM 800 Combo. This unit was the first two channel amp with an effect loop. I got 1933 box, and later a second JCM 800 4010-Combo with the same box. I used both amps with a switcher.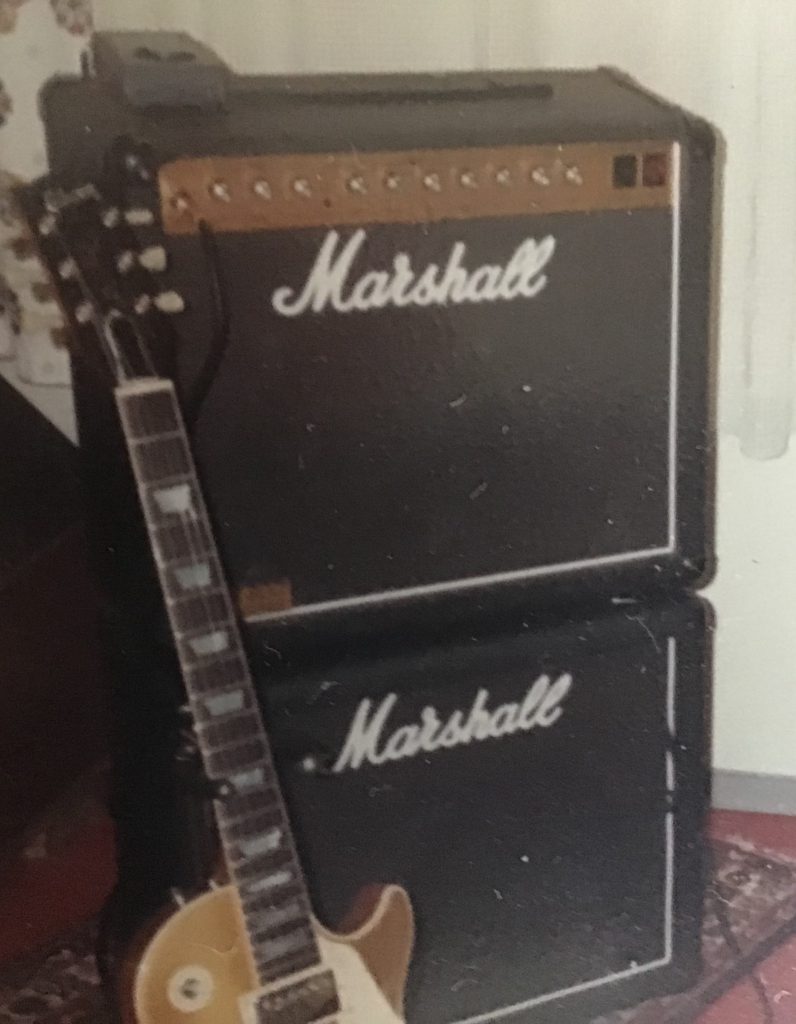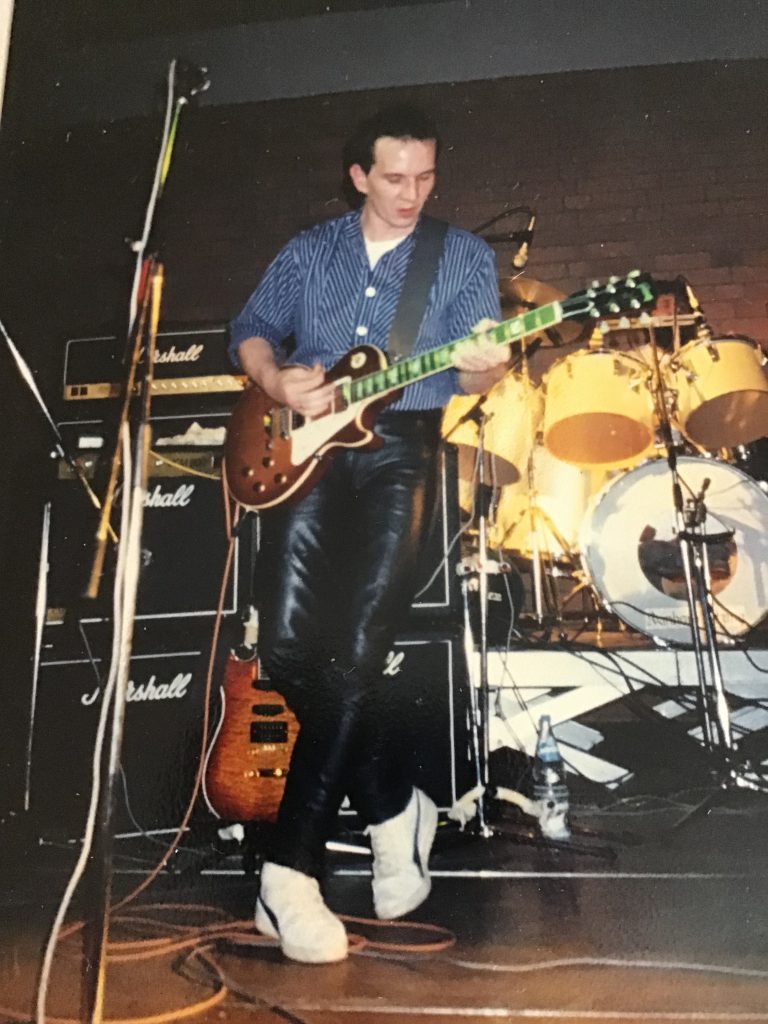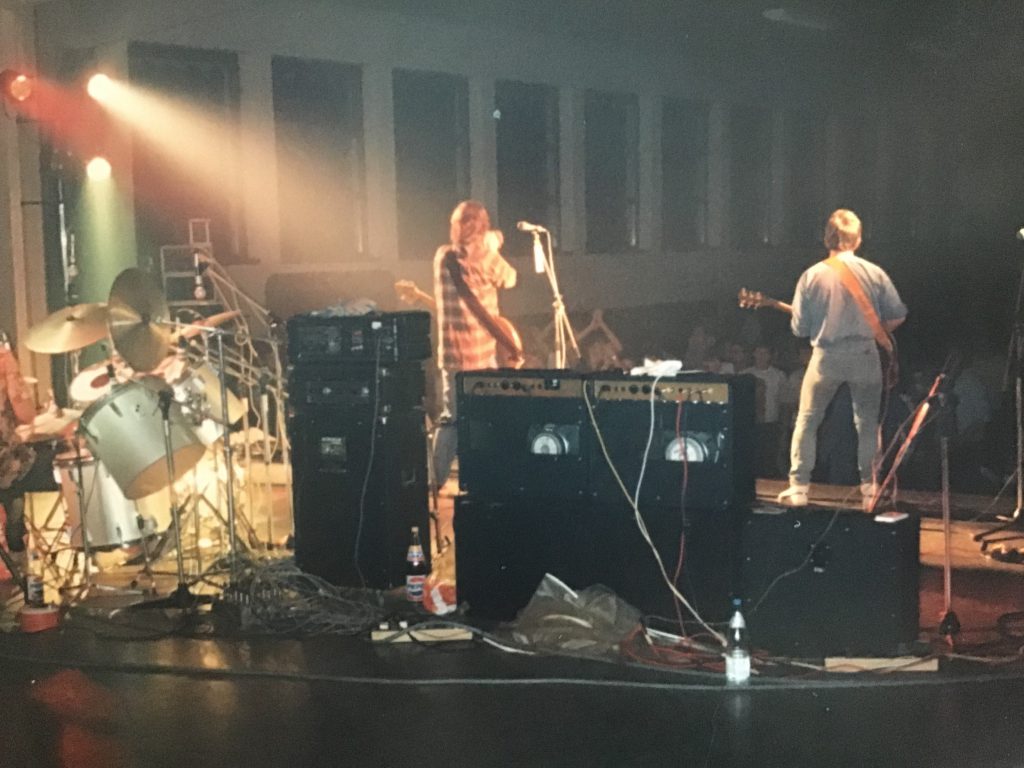 1993, after using Engl amps for a short time, I got a Marshall 30th Anniversary 6101 LM Combo with 1912 box. Perhaps in my opinion the most impressive and most versatile amp ever built by Marshall. Too bad it was very heavy ( 88 lbs with flight case) to carry around. I used this amp til 1999.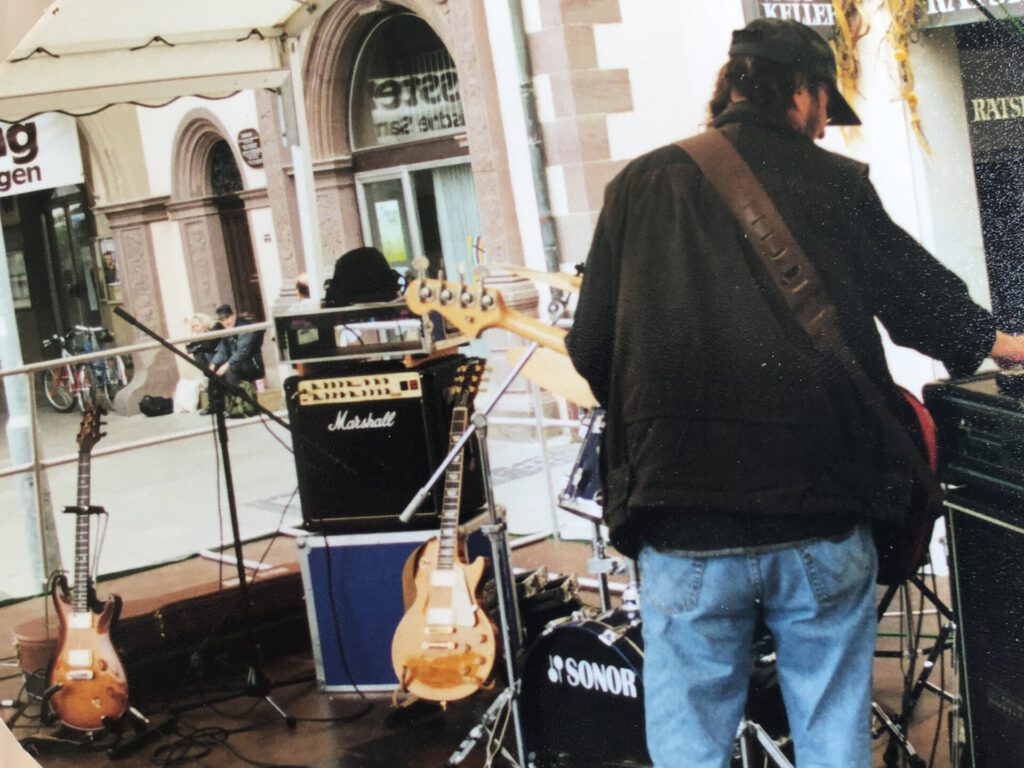 2000 I bought a Marshall 2000 DSL 401- Combo, Gary Moore used a DSL head since 1998. My first amp is a limited Edition for Frankfurt Music fair. Bought a second one from 1999 for replacement reason. I used both amps in Hugo For Sale and every time til today when rehearsing for Earl Grey. No single issue with the amps at all. Playing live with Earl Grey I used a Koch Studiotone and a Koch Jupiter for a while in combination with two Fender Blue Juniors.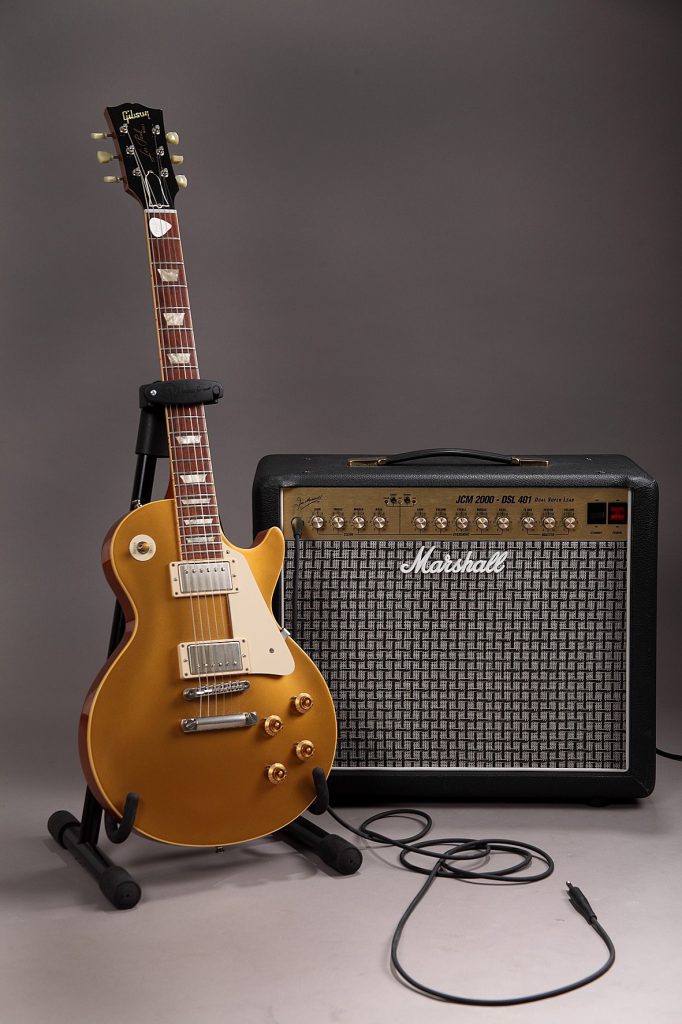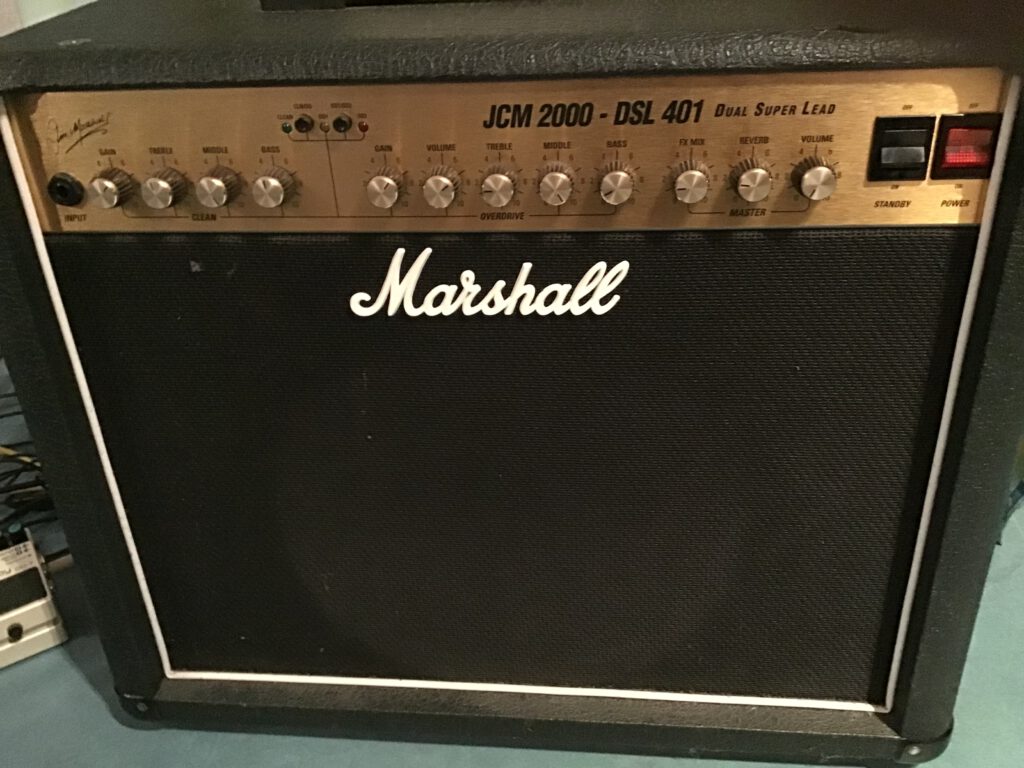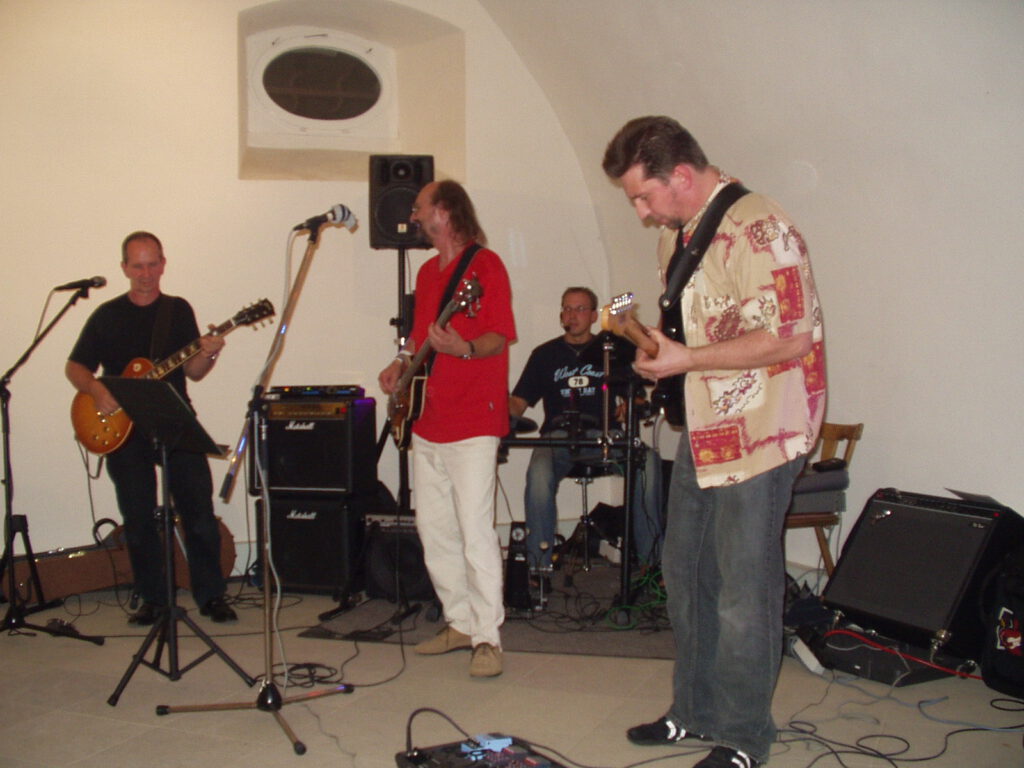 Marshall 1974X Handwired is an awesome amp. I mainly used it on my CD "On Scrambled Tunes". Here is a good example of my Les Paul Lemonburst meeting a handwired Marshall: "Shadow of a doubt"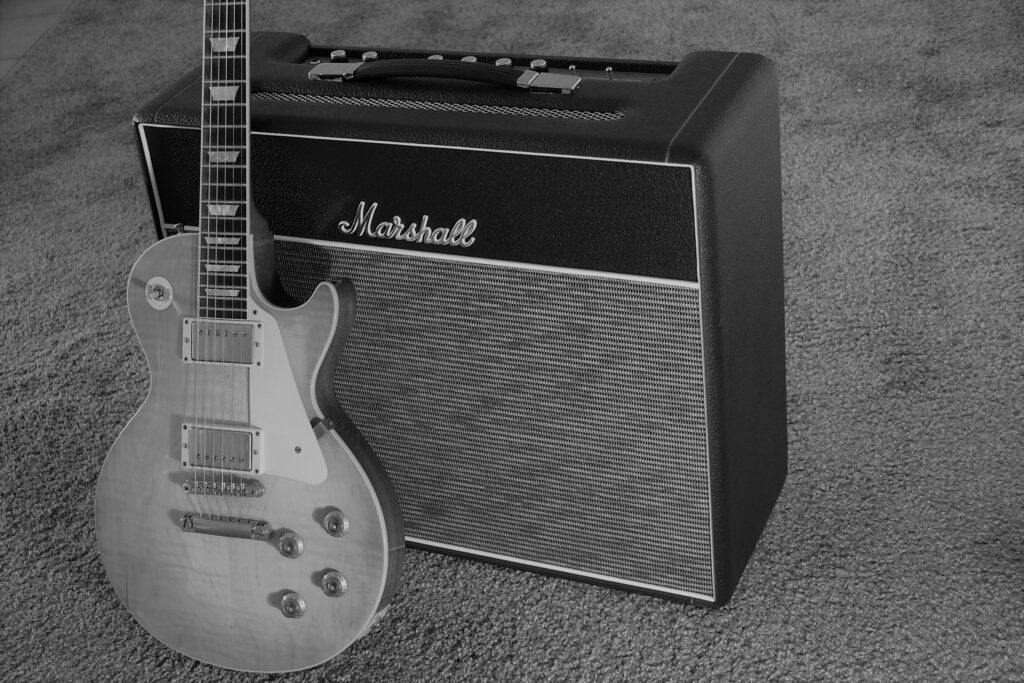 A new addition is a Marshall DSL40 CR (Combo Reissue) with EL 34 valves and two channels, (Clean/ Crunch/ Classic Gain/ Ultra Gain Modes) two master volumes and six-way foot-controller. It got an Emulated Output designed by Softtube for silent recording, too.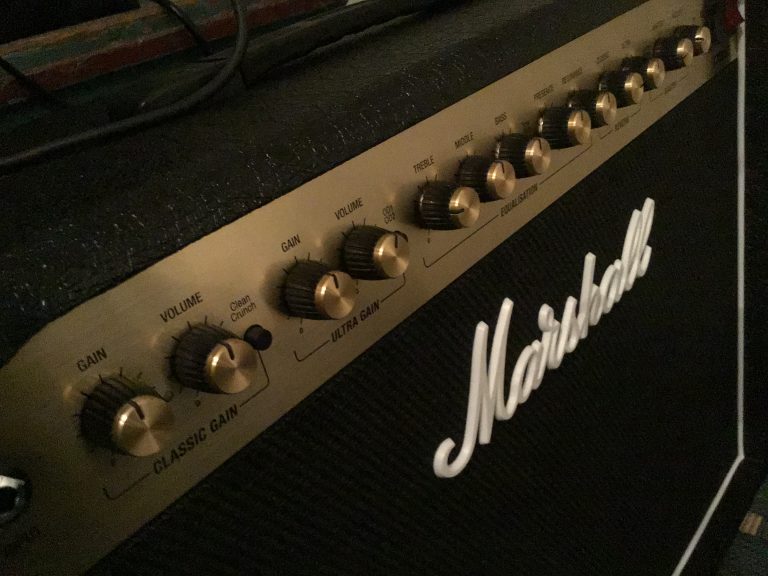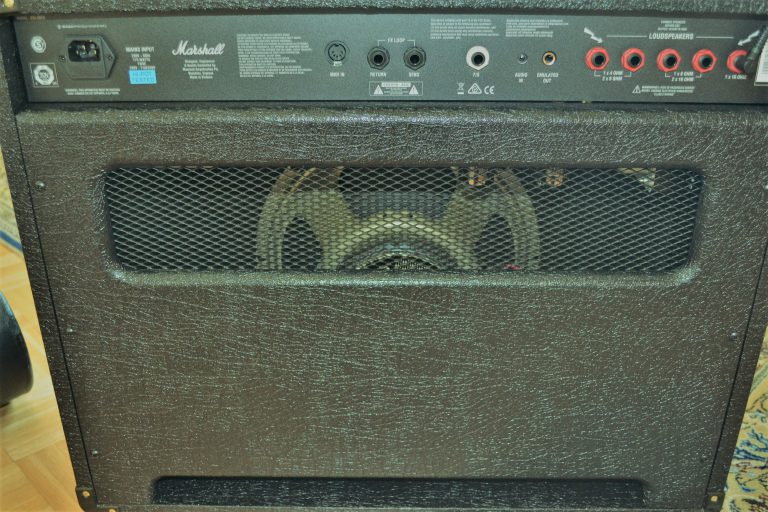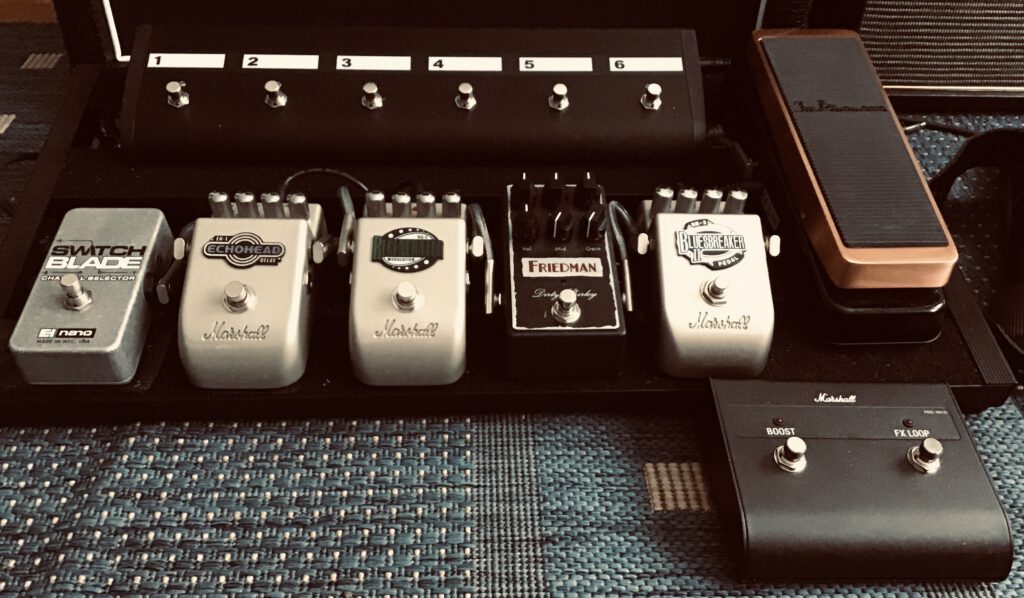 Marshall Origin 20 Combo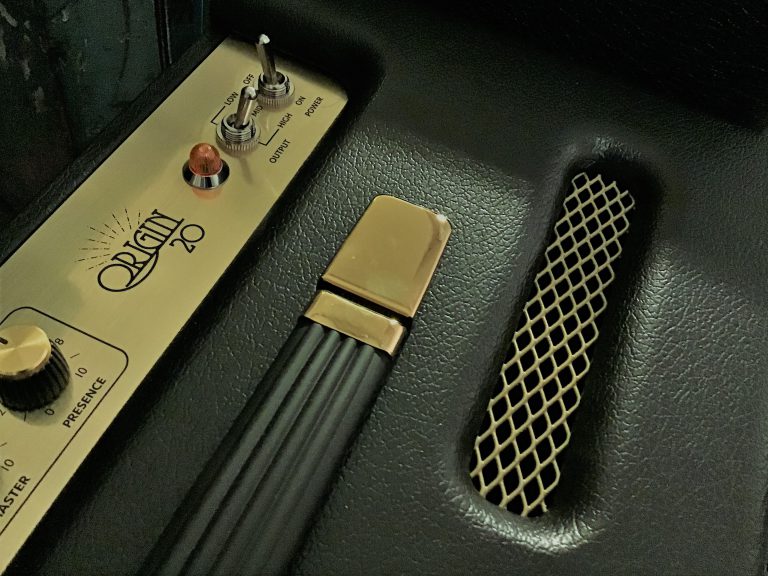 "Vintage Sound from a small combo" , I nicknamed him British Blues Junior – one channel amp with boost function. A very good 10 inch Celestion V-Type loudspeaker for vintage sounds. Like DSl 40 CR it´s got EL34-valves and three 12 AX7. It is not a high gain amp at all, but it´s got wonderful vintage clean tones.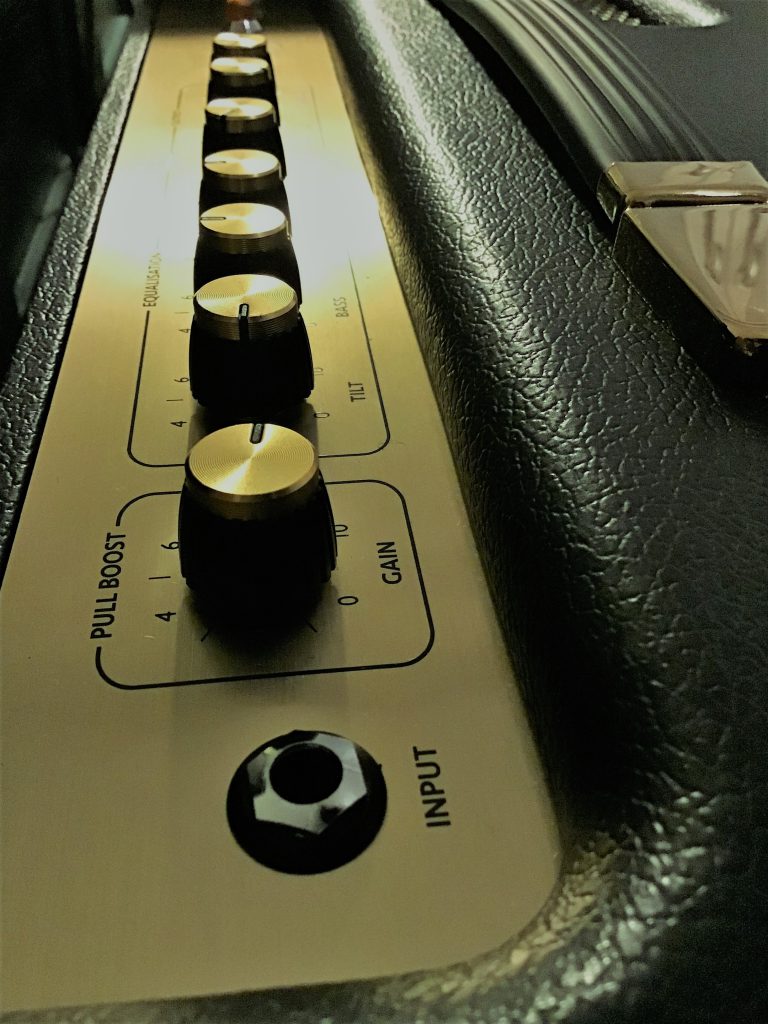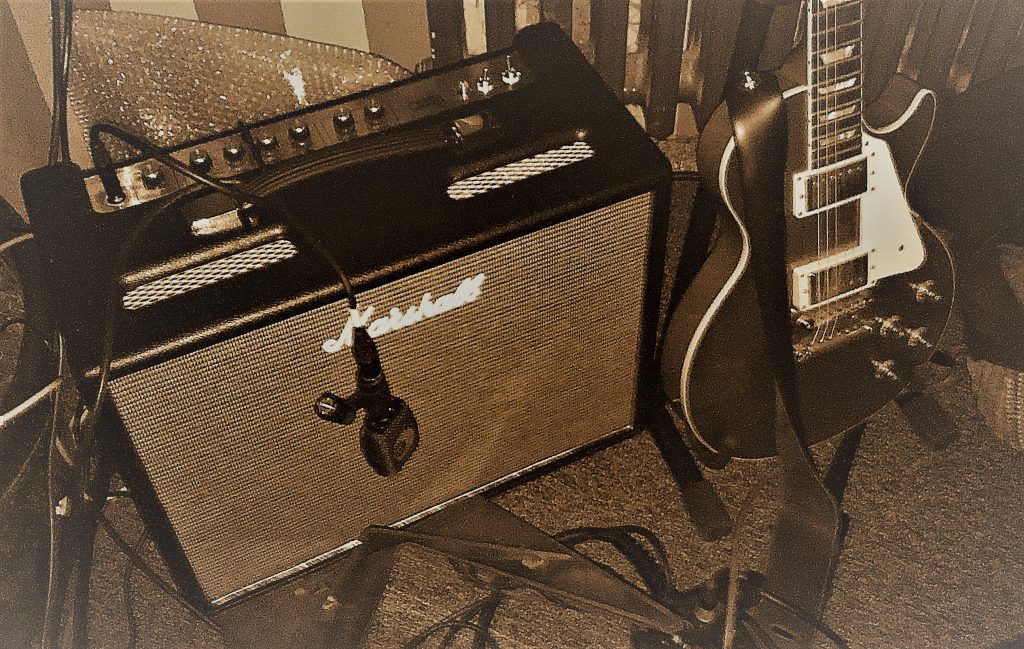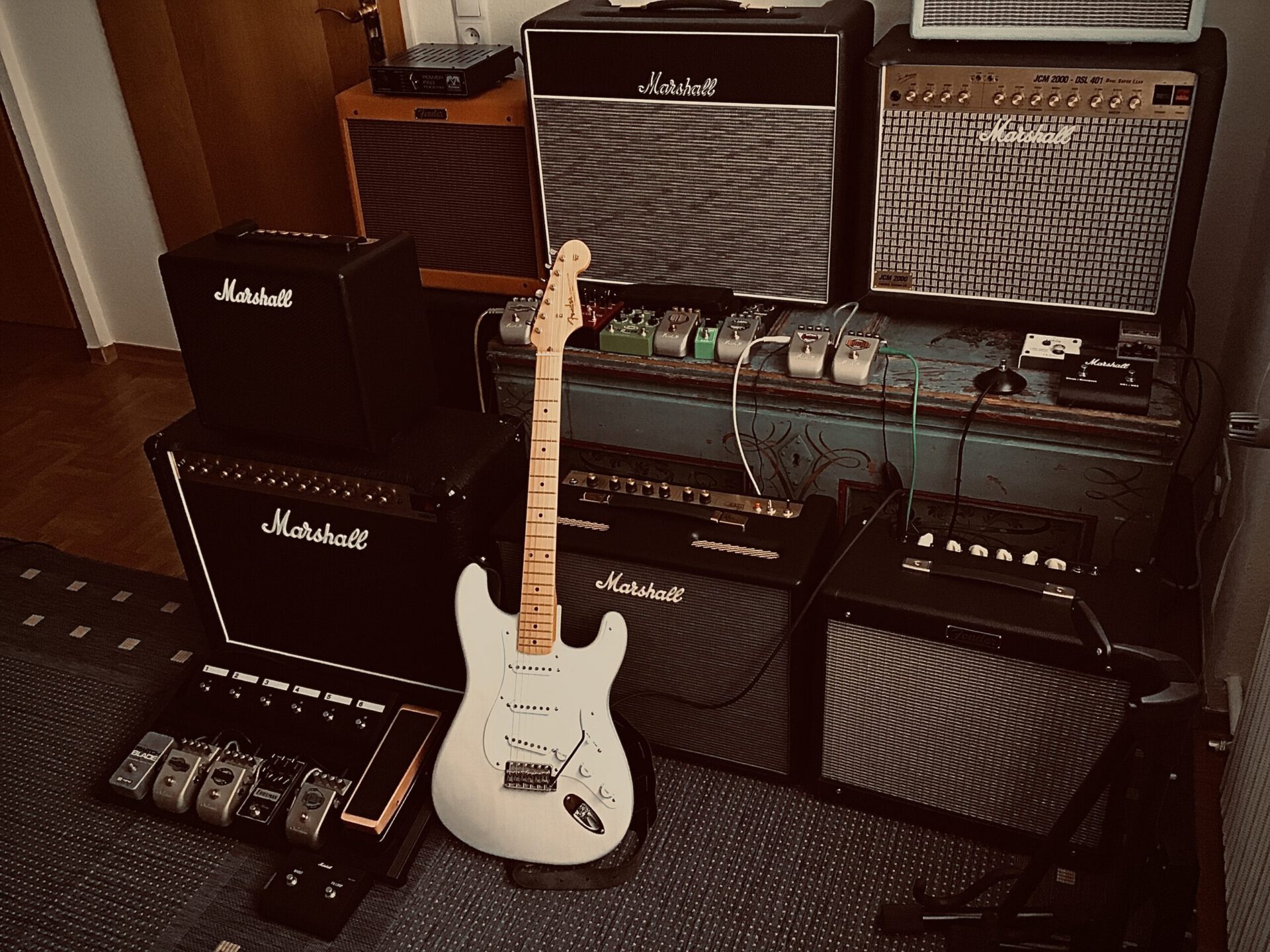 Marshallized II by Pedals
Marshall Pedals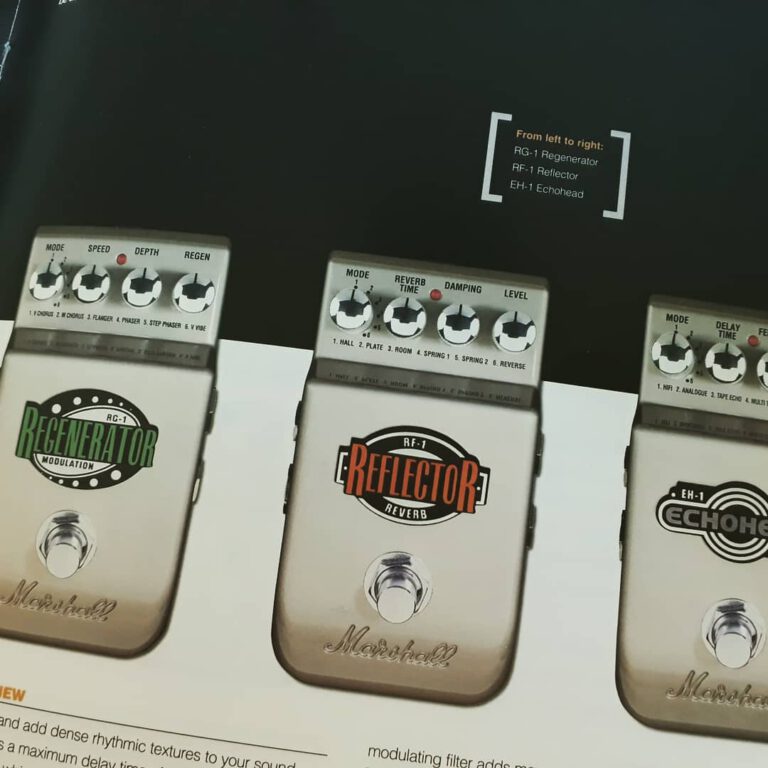 Marshall EH- 1 Echohead
Before 2009 I used rack mounted effect units like Lexicon or Artverb. After 2009 I preferred small pedals. The first that comes to mind is the phenomenal Marshall Echohead. In the late 90s I missed to buy Marshall´s JFX-1 Signal Processor. It contained Chorus/ Flange/ Multi-Tap-Delay/ Reverb/ and Delay. The Echohead features six modes: Hi-Fi, Analogue, Tape Echo, Multi Tap, Reverse and Mod Filter. A great pedal, that I often use: one in the loop and another one on the pedal board.
Marshall Reflector Rf-1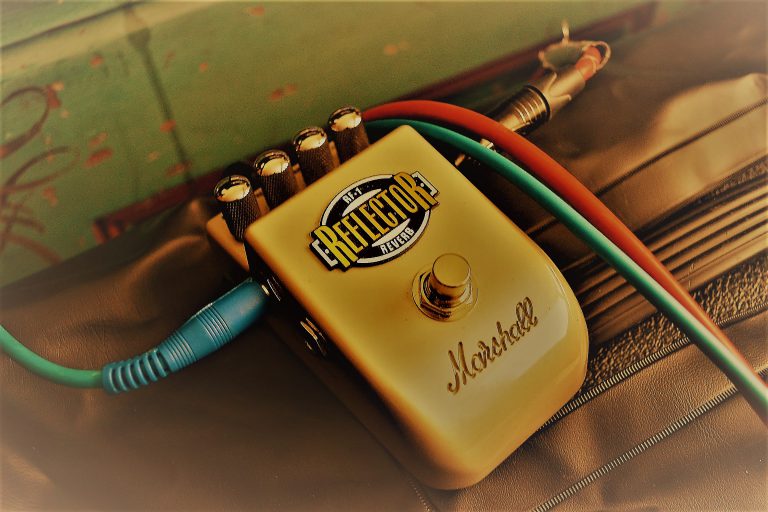 Rf-1 is an awesome Reverb pedal with six different modes. You can choose between Hall, Plate, two Spring reverbs and Reverse. It´s way better than Boss´s FRV 1 (Fender reverb), cause you get an arsenal of reverb options. I used it for reverb sounds on my cd "Scrambled Tunes" and live in the loop of Marshall´s Origin 20c.
Marshall Regenerator RG-1
A multi effects pedal in a small unit: Vintage Chorus, Multi Chorus, Vintage Flanger, Phaser, Step Phaser and Vintage Vibe
Foremost I use the Vintage Chorus. You know the typical Peter Frampton sound on "Frampton Comes Alive" track "Lines Of Fire" or "Do You Feel Like We Do"? Choose Multi Chorus with mode knob and tweak a bit around and you will have it.
Marshall Vibratem VT-1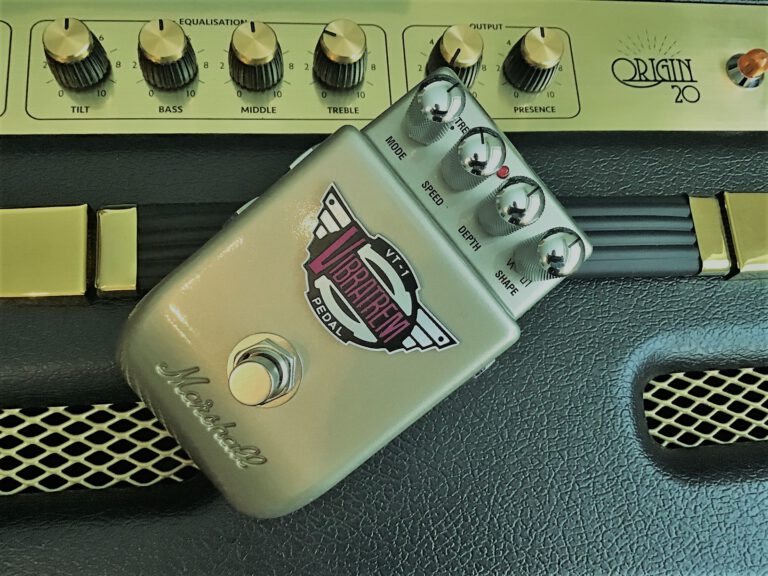 Take a step back in time to the British amps of the early sixties. The VT-1 is retro as you can get, switching between two modes Vibrato or Tremolo. Use it in the Origin loop. Peter Frampton sound with Marshall´s Switching Vibrato setting: Mode Vibrato, Speed 12 o´clock, Depth full, Shape full.
Marshall Guv´nor GV-2 plus
Second generation of the famous pedal. Gary Moore is said to have played the solo part of "Still Got The Blues" with this unit. The pedal is a "small amp" with Gain, Volume, Deep Control, Middle, Bass, Treble.. It´s just like adding another Marshall amp to your rig.
Marshall Bluesbreaker II BB-2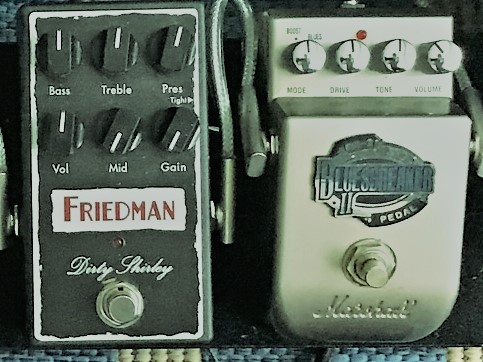 Superb one. Two in one. On one hand a truly valve-like overdrive, on the other a booster that gives your solos that extra lift. I use it with DSL 40CR´s clean green channel and with the Origin 20c to get a more crunch tone.
All Marshall pedals are built like tanks. Great Quality for optimum performance.
Marshallized III : Marshall Code 25
A superb modelling amp including a mobile phone app and the possibility to create presets and to share them worldwide.