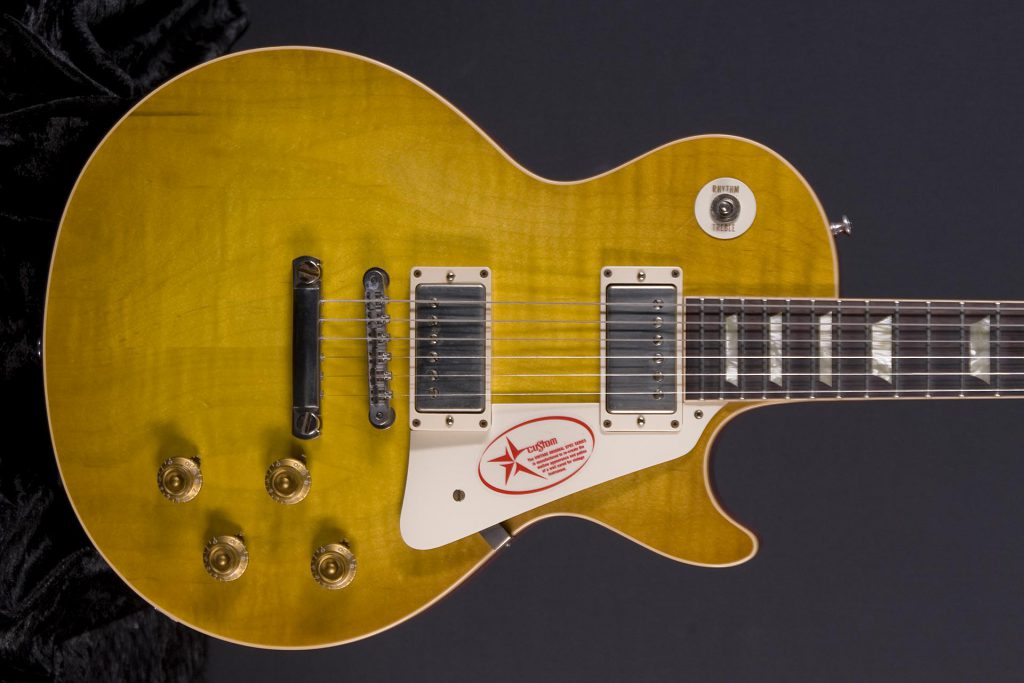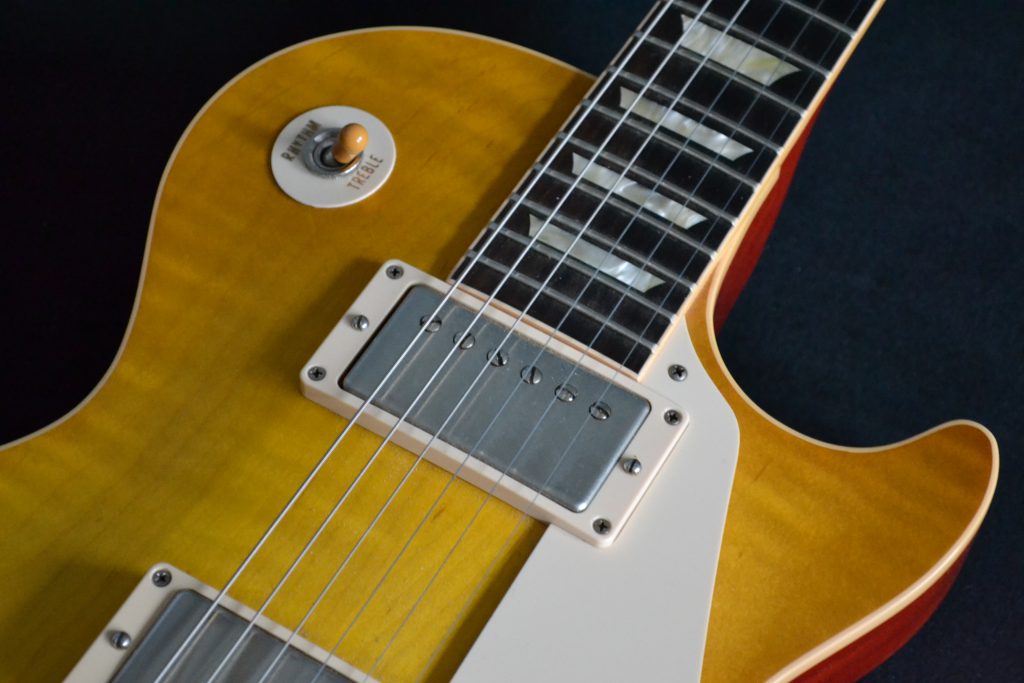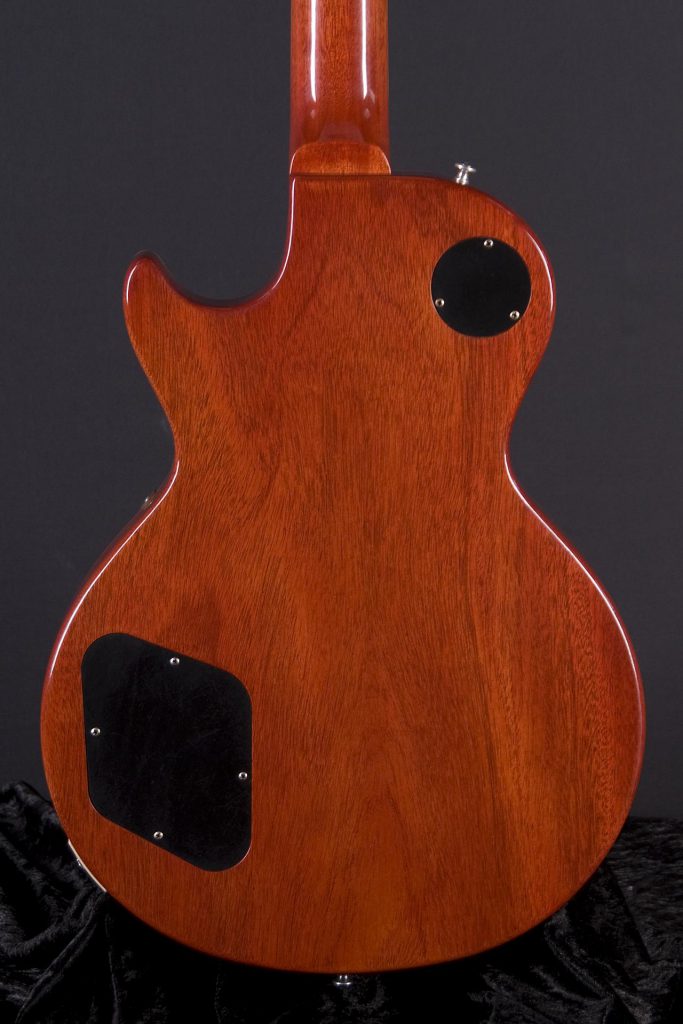 Gibson Les Paul R8 VOS Lemonburst nicknamed "GM"
This is by far the most outstanding axe of my collection.
It was a coincidence then in 2011. I wasn´t looking for a new Gibson Custom shop Les Paul at all, cause I had already three of them. But one day in December I saw this R8 at Musik Produktiv´s Guitar Gallery. I fell in love and watched the gallery.  But to buy an unseen expensive guitar online is  a risk. I recognized by enlarging the pics that there must be some hidden flames or stripes on the top. On Saturday I made the decision and ordered it. Finally the guitar arrived on December 14th. And I had luck: Right out the box it was the axe I searched for so long. Its stunning top reminded me on some Bursts Gary Moore played.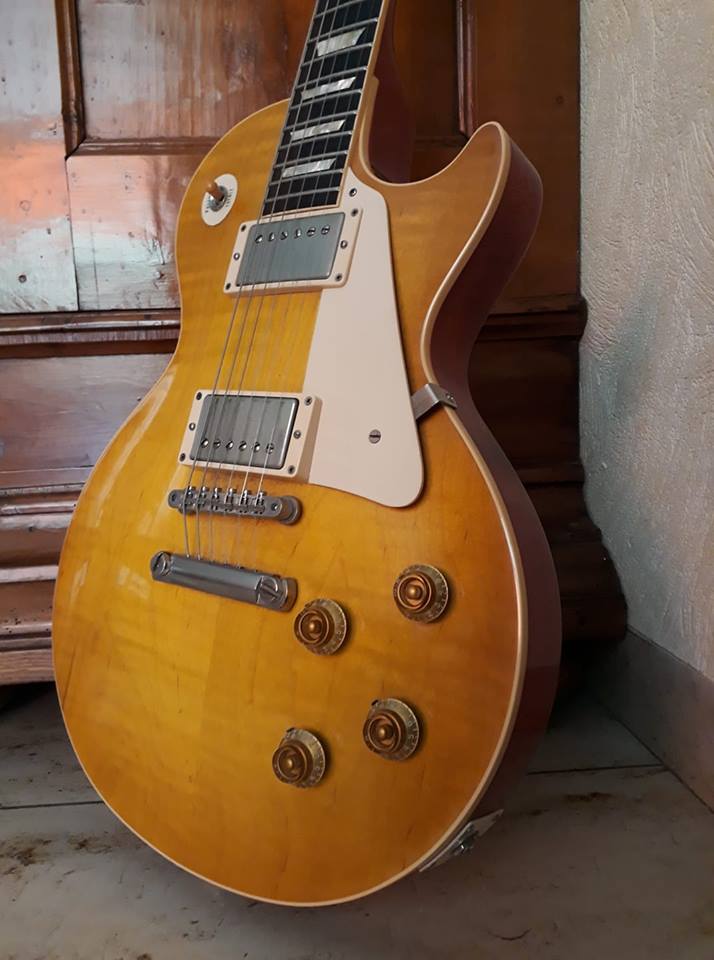 His workhorse "Stripe" is similar to mine. And there was another burst he used to play in 1999. So she´s nicknamed "Gary Moore". She´s got the 2009 Custom Shop specs and is really different to my 2006 R9. Compared to my other Custom Shop Les Pauls, she got soundwise all in between: not sharp, not too bassy, just balanced in every way. And the tone and volume knobs, she´s got 50s wiring like my Goldtop, are just awesome. You play some cool rhythm with the volume knob around 8, and then for soloing you turn to 10 – she begins to roar. Otherwise to achieve a less aggressive, more clean tone, you roll the volume down. Same for the tone knobs. Roll it back to 8 you get a real warm violin tone, and further the one Joe Bonamassa is using. And the best is, she is not getting muddy at all.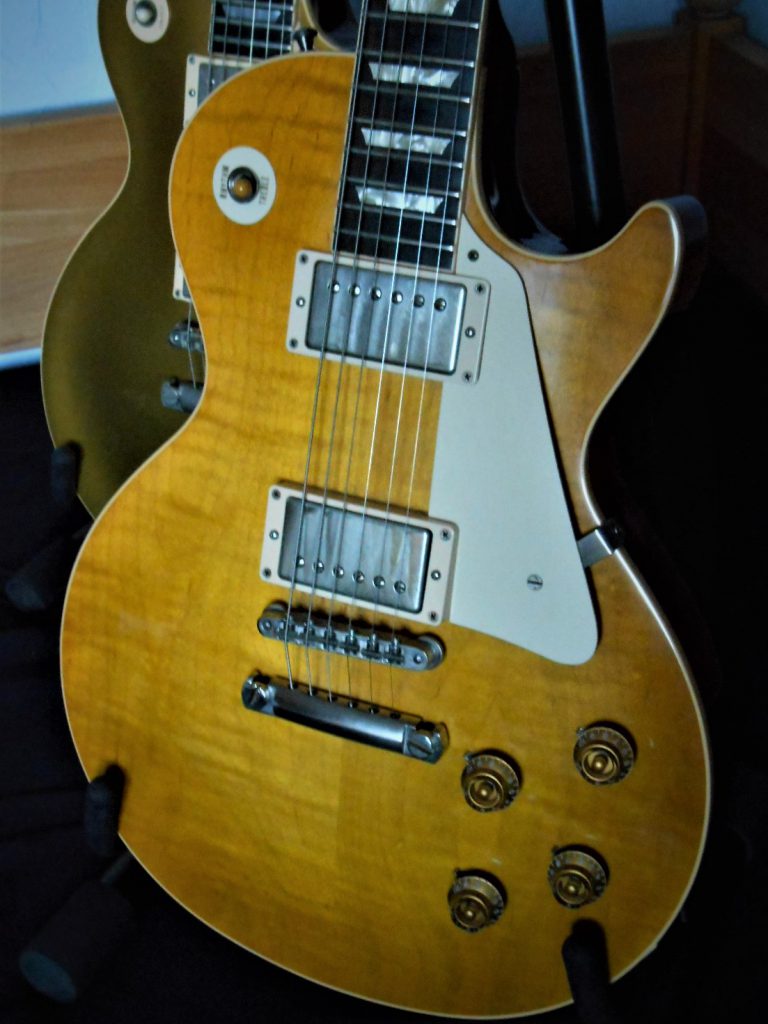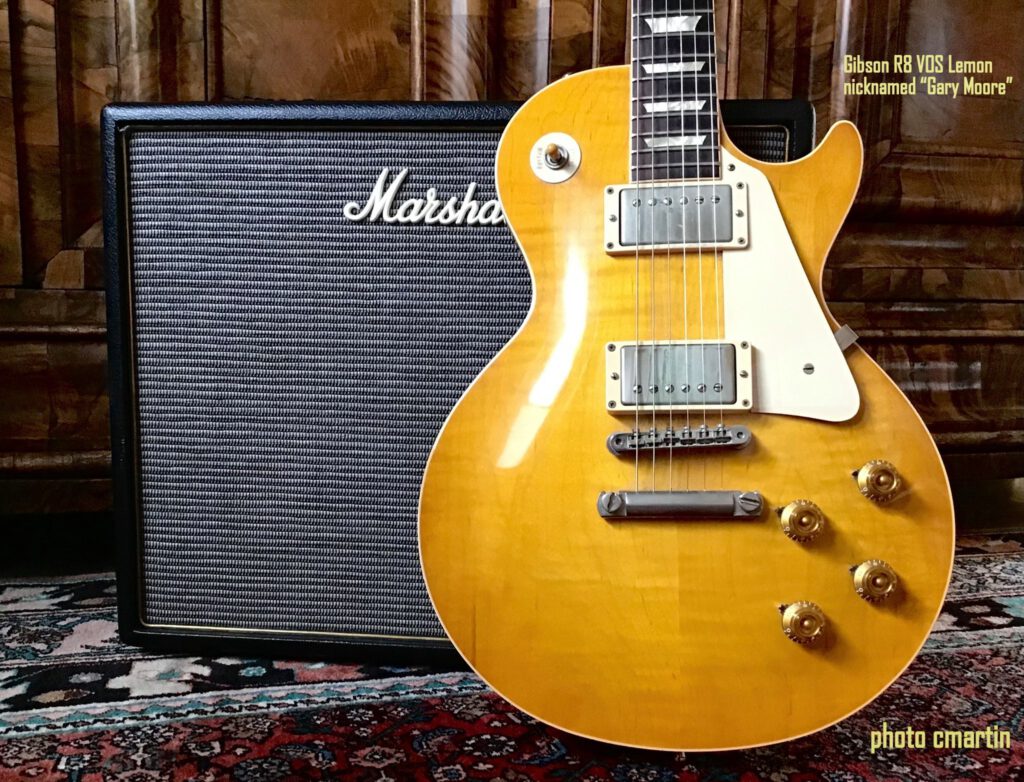 The fretboard looks like ebony, but it´s rosewood. Weight is around 4 kg. The top is real vintage looking with lots of mineral streaks and Peek-a-boo stripes, too bad that her beauty is hard to catch on photo. The waves are really deep looking and they move. The amber color is absolutely amazing.
Every angle is different. The VOS hardware looks authentic and after permanent use for 8 years she´s got some aging road worn, too. On the historic Les Paul data base she got a few clicks so far 🙂
https://www.historiclespauls.com/index.php?action=showgallery&id=1138&requesturi=%2Findex.php%3Faction%3Dshowmodel&model=%25&orderby=hits+DESC&volltext=
Video