2006 Gibson Les Paul Custom Shop R9 VOS Washed Cherry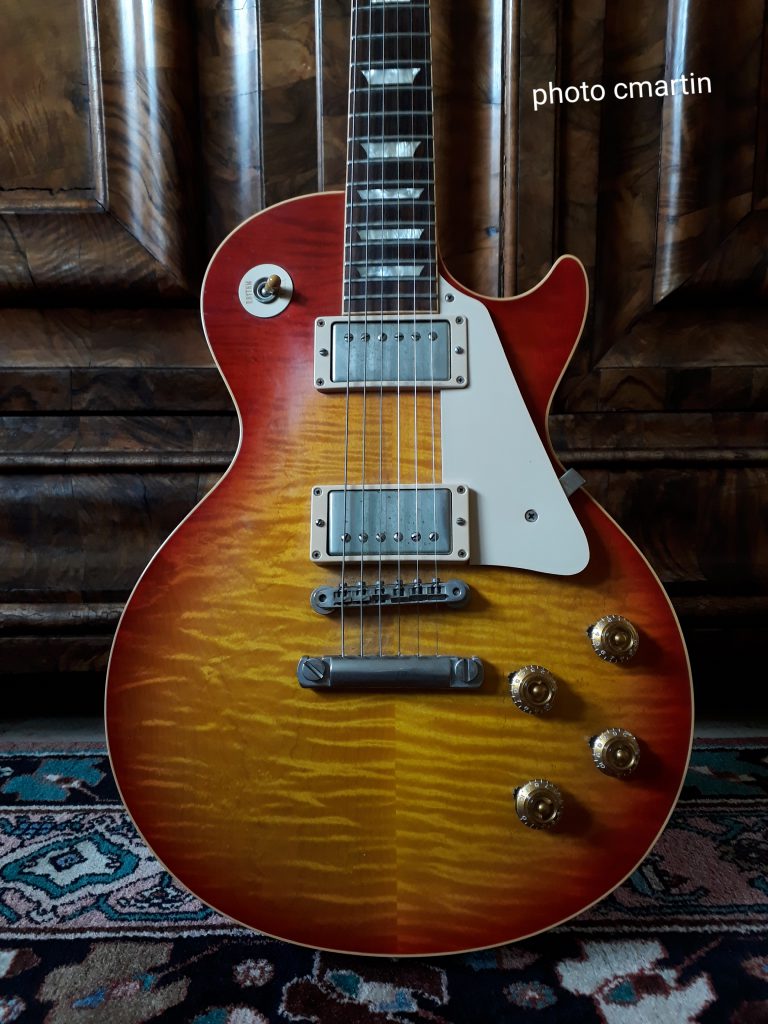 One of my best sounding and looking Les Pauls. Great flame top. Bought back in 2006 @ Guitar Point, Maintal. After watching Joe Bonamassa in Aschaffenburg playing a Custom Shop Les Paul I had to buy one. And Guitar Point had a large selection of Gibson Custom Shop Les Pauls. So I could select mine from ten Les Pauls then. On my way home I stopped several times to look after the guitar.
2006 was the first year the VOS (Vintage Original Specs) guitar line was introduced. The VOS guitars are lightly aged. Guitars finish is no gloss, and the hardware aged. By the way all my Custom Shop Les Pauls are VOS models. I don´t like the gloss finish. More in the video clip below.
Body: Carved AAAAA figured maple
Back wood: Solid mahogany, no weight relief
Fingerboard rosewood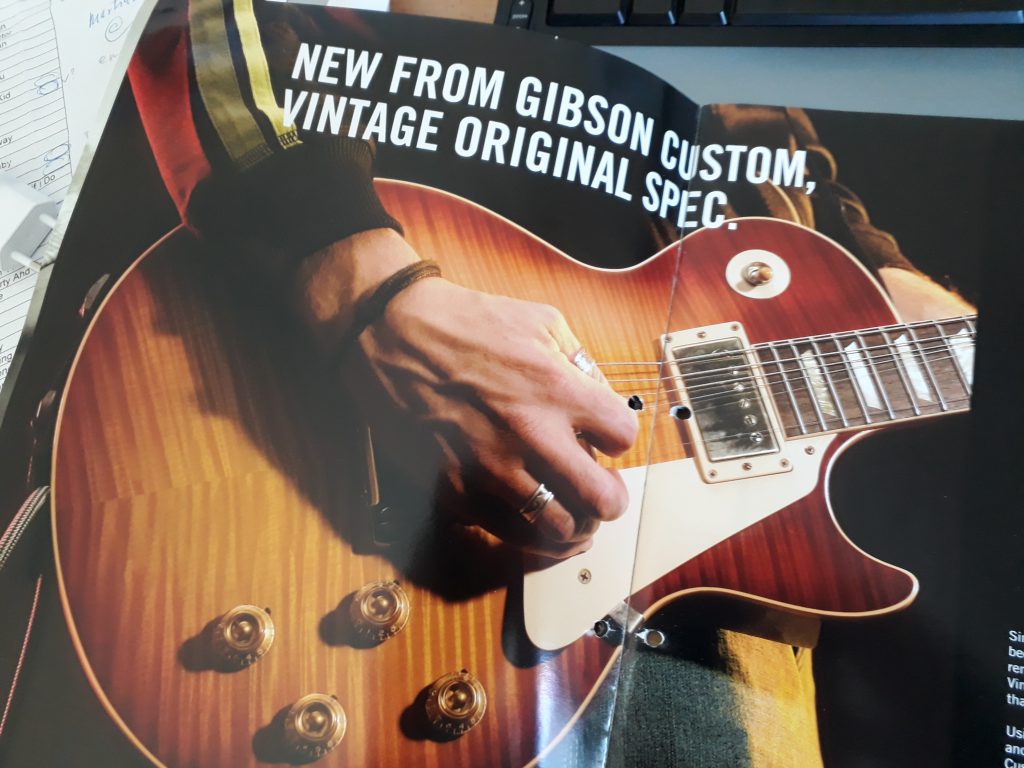 Neck: 1 piece, with long neck tenon ( greatest difference to USA Standard Les Paul)
Profile: 59 rounded
Pickups: Burstbucker 1 (R) 2(T)
Hardware : Nickel
Bridge ABR-1 Aluminium stopbar
The guitar got a great vintage tone, very dry sounding. It´s getting better by year. Real vintage bleeding and fading.