Marshall Pedals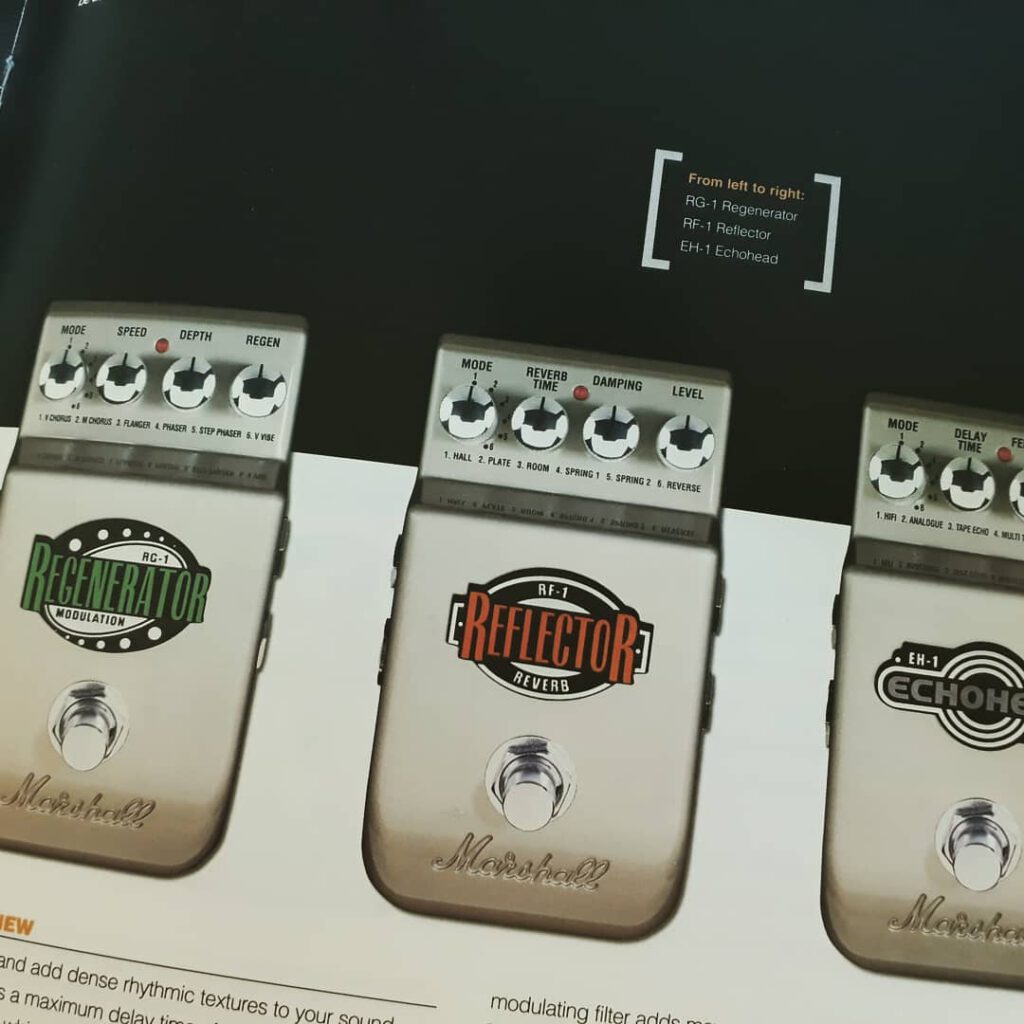 Marshall EH- 1 Echohead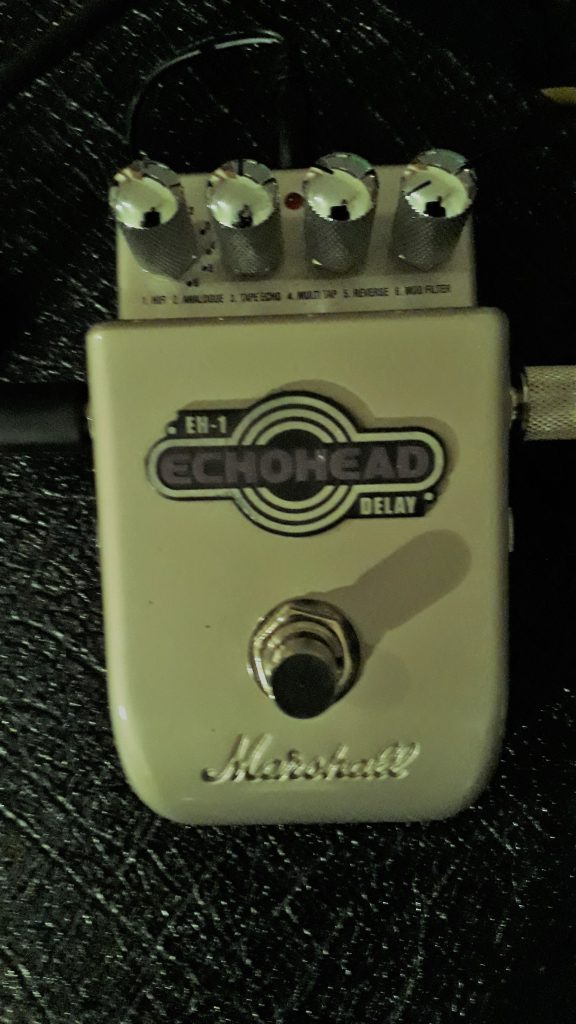 Before 2009 I used rack mounted effect units like Lexicon or Artverb. After 2009 I preferred small pedals. The first that comes to mind is the phenomenal Marshall Echohead. In the late 90s I missed to buy Marshall´s JFX-1 Signal Processor. It contained Chorus/ Flange/ Multi-Tap-Delay/ Reverb/ and Delay. The Echohead features six modes: Hi-Fi, Analogue, Tape Echo, Multi Tap, Reverse and Mod Filter. A great pedal, that I often use: one in the loop and another one on the pedal board.
Marshall Reflector Rf-1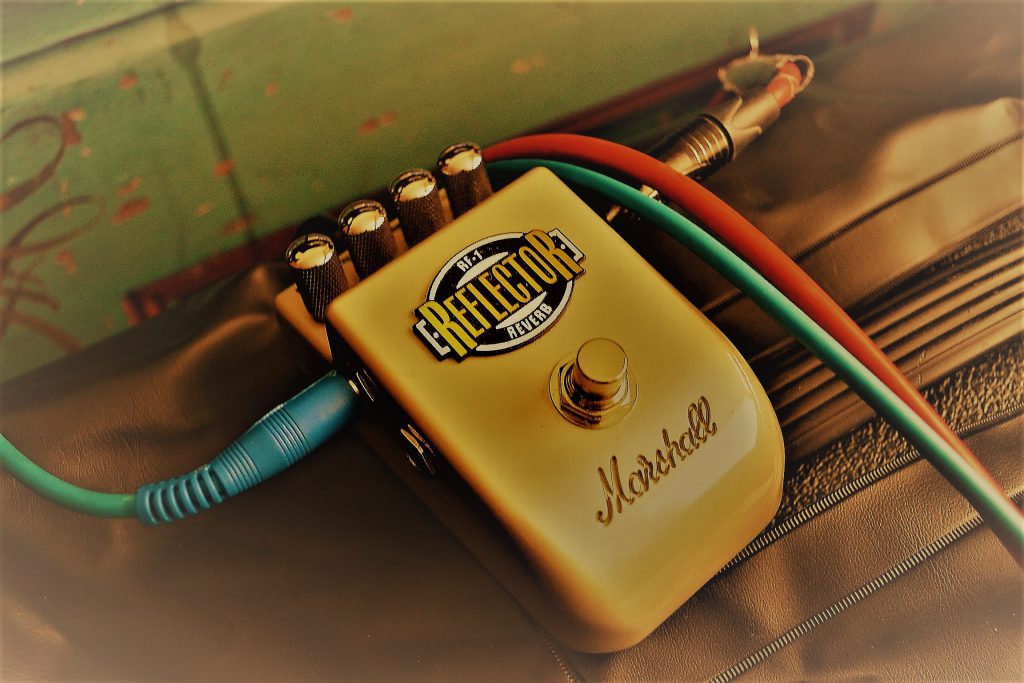 Rf-1 is an awesome Reverb pedal with six different modes. You can choose between Hall, Plate, two Spring reverbs and Reverse. It´s way better than Boss´s FRV 1 (Fender reverb), cause you get an arsenal of reverb options. I used it for reverb sounds on my cd "Scrambled Tunes" and live in the loop of Marshall´s Origin 20c.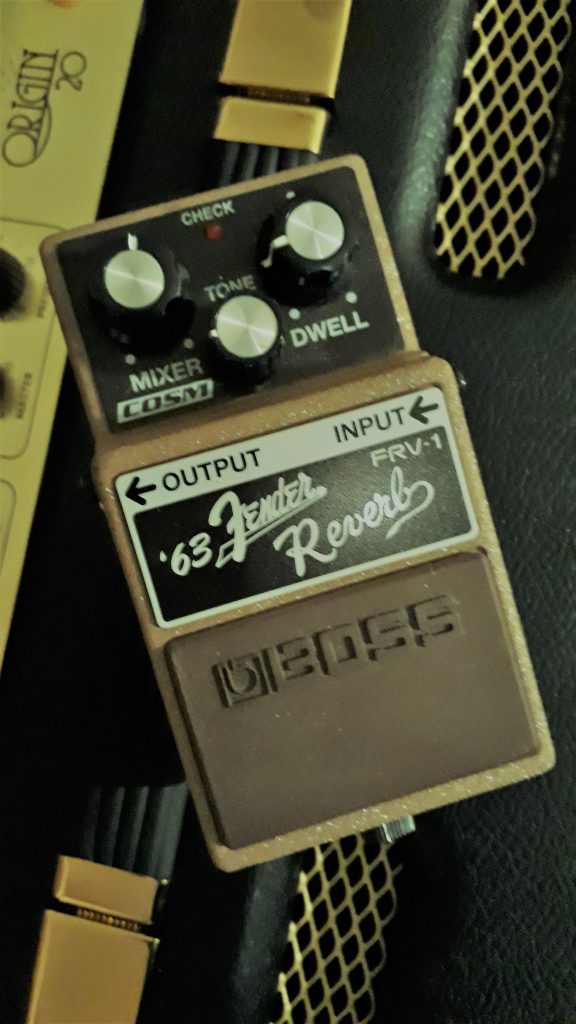 Marshall Regenerator RG-1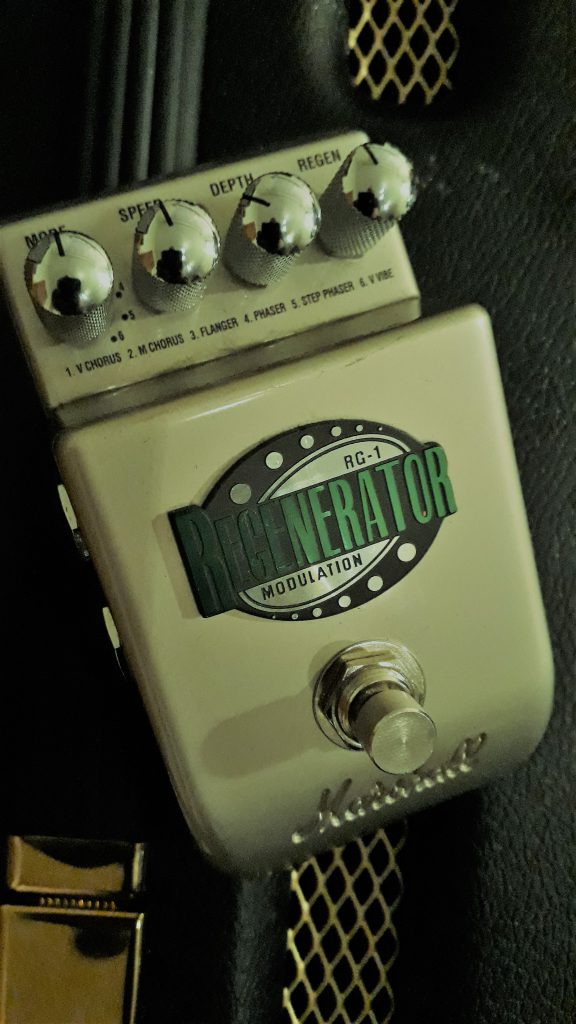 A multi effects pedal in a small unit: Vintage Chorus, Multi Chorus, Vintage Flanger, Phaser, Step Phaser and Vintage Vibe
Foremost I use the Vintage Chorus. You know the typical Peter Frampton sound on "Frampton Comes Alive" track "Lines Of Fire" or "Do You Feel Like We Do"? Choose Multi Chorus with mode knob and tweak a bit around and you will have it. For Vibrato sounds you turn the mode knob to the Vintage Vibe mode. Great variation of sounds.
Marshall Vibratem VT-1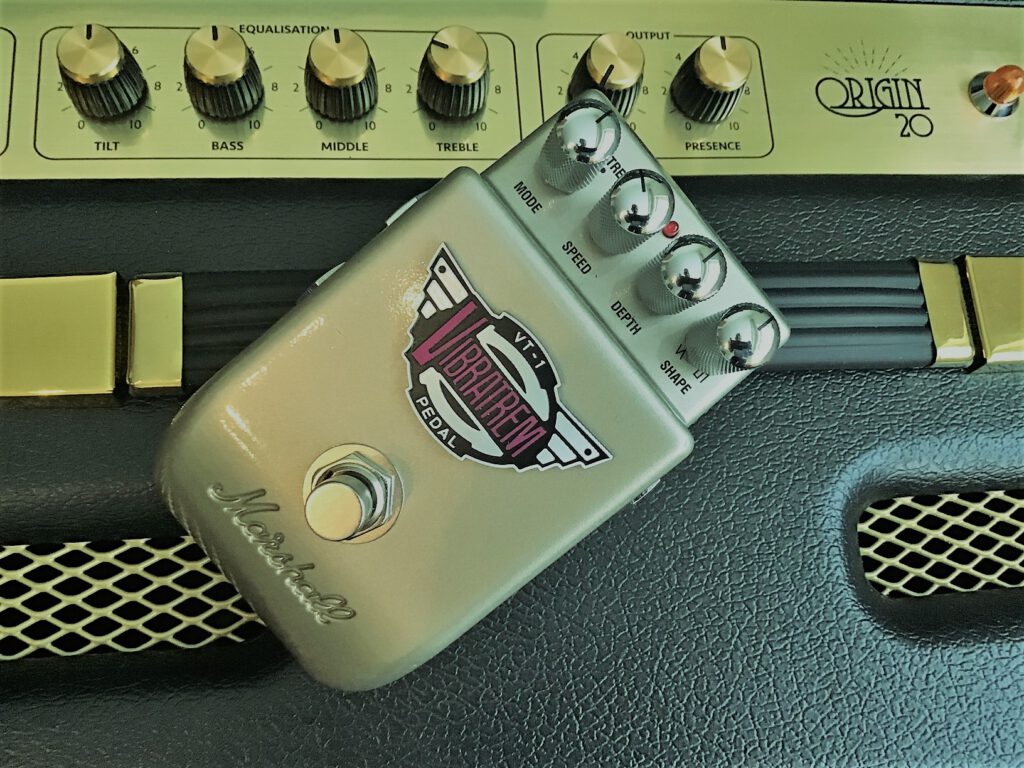 Take a step back in time to the British amps of the early sixties. The VT-1 is retro as you can get, switching between two modes Vibrato or Tremolo. Use it in the Origin loop. Peter Frampton sound with Marshall´s Switching Vibrato setting: Mode Vibrato, Speed 12 o´clock, Depth full, Shape full.
Marshall Guv´nor GV-2plus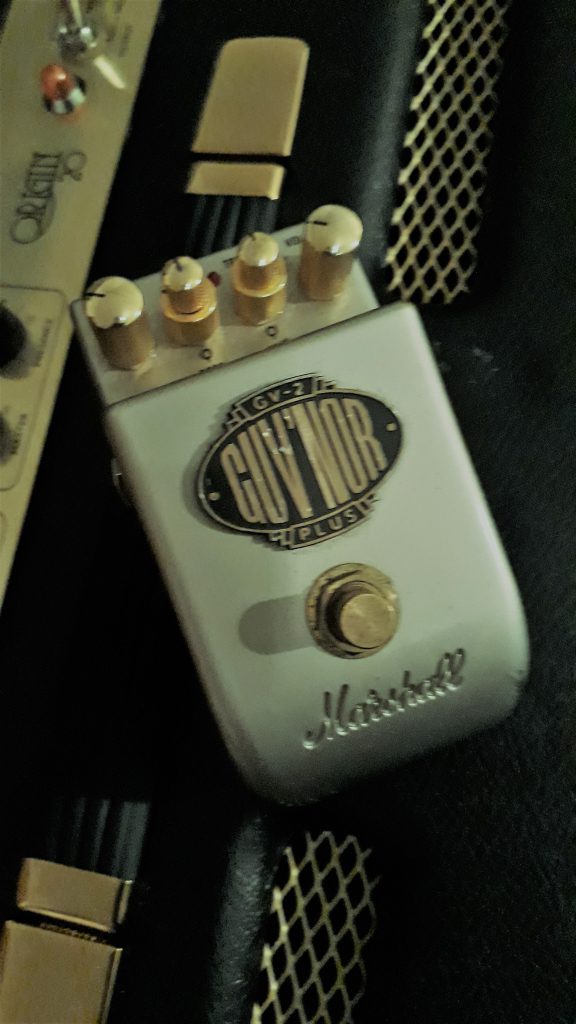 Second generation of the famous pedal. Gary Moore is said to have played the solo part of "Still Got The Blues" with this unit. The pedal is a "small amp" with Gain, Volume, Deep Control, Middle, Bass, Treble.. It´s just like adding another Marshall amp to your rig.
Marshall Bluesbreaker II BB-2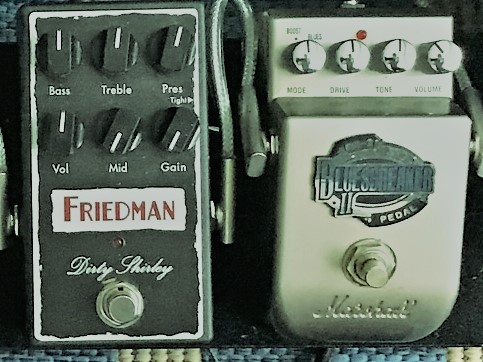 Superb one. Two in one. On one hand a truly valve-like overdrive, on the other a booster that gives your solos that extra lift. I use it with DSL 40CR´s clean green channel and with the Origin 20c to get a more crunch tone.
All Marshall pedals are built like tanks. Great Quality for optimum performance.