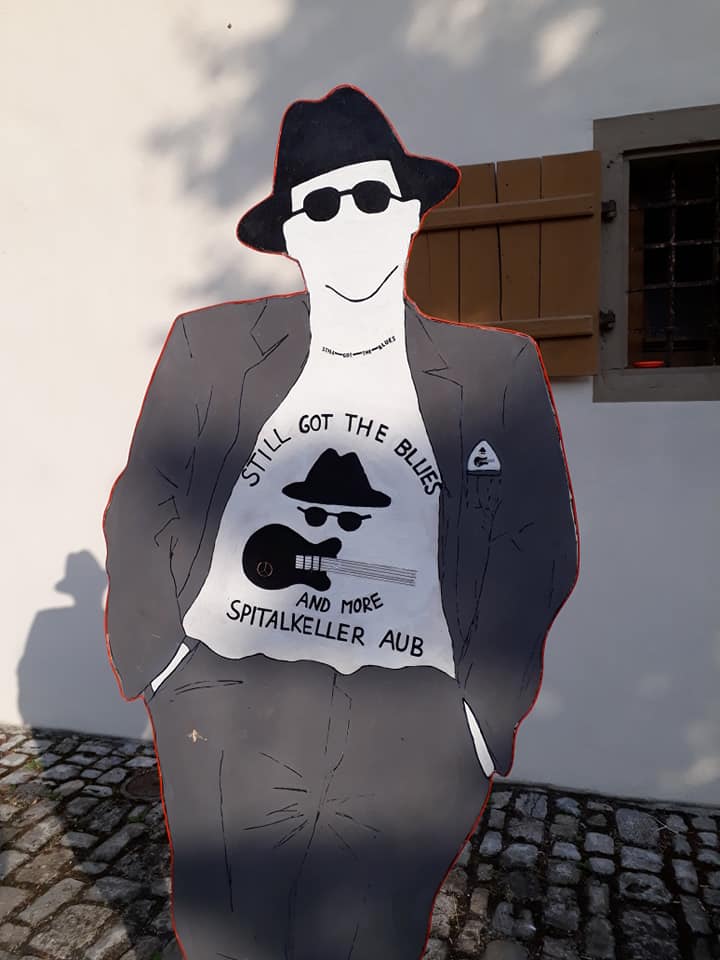 What a great evening it was: a great venue, great folks and a fantastic promoter. From the first song to the encores the audience attentively listened to the music and wittty anecdotes about the Les Paul guitar. Thank you all!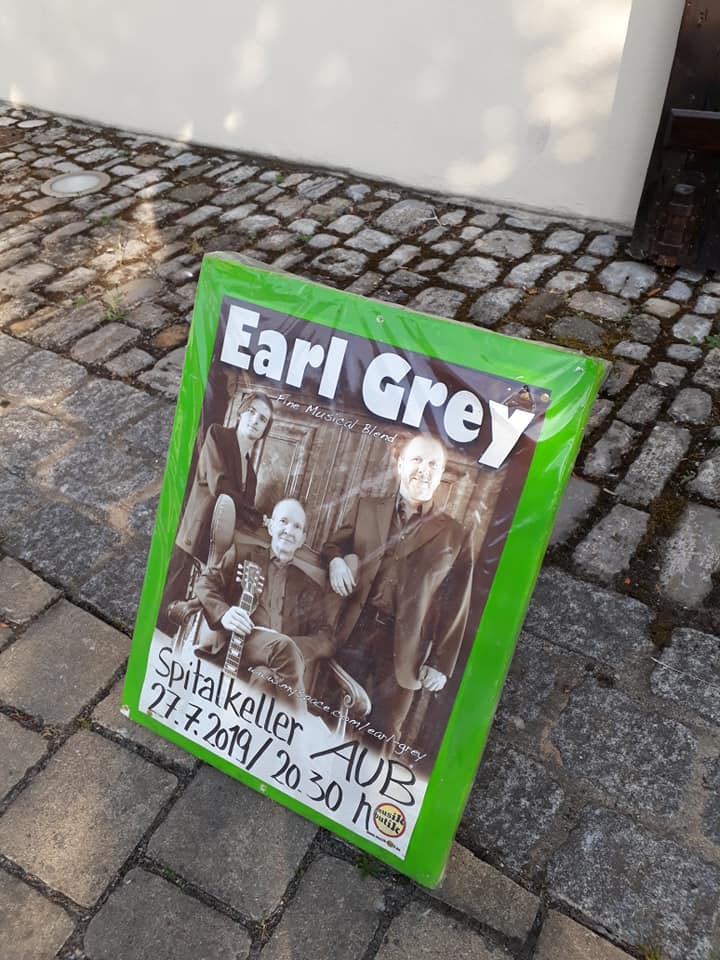 Earl Grey´s lineup was (from left to right)
Conny Martin (Les Paul/ Vocals)) Xaver Hauck (drums) Stefan Gerhard (Vocals/ Bass)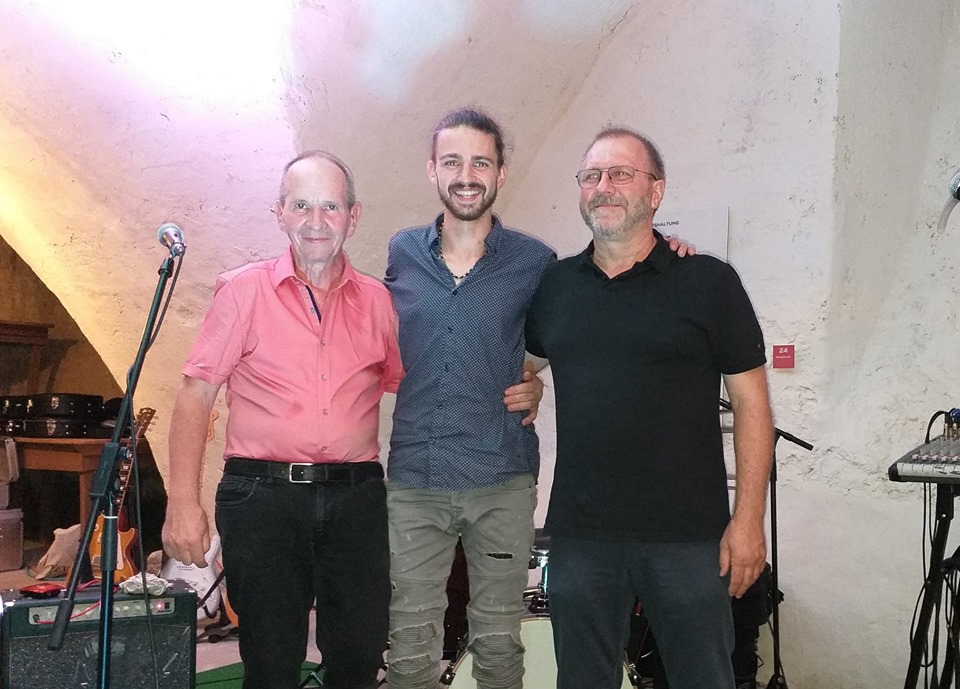 Guitars used:
Gibson R8 Lemonburst nicknamed "Gary Moore" Fender Original ´50s Stratocaster White Blonde and Gibson BFG Gary Moore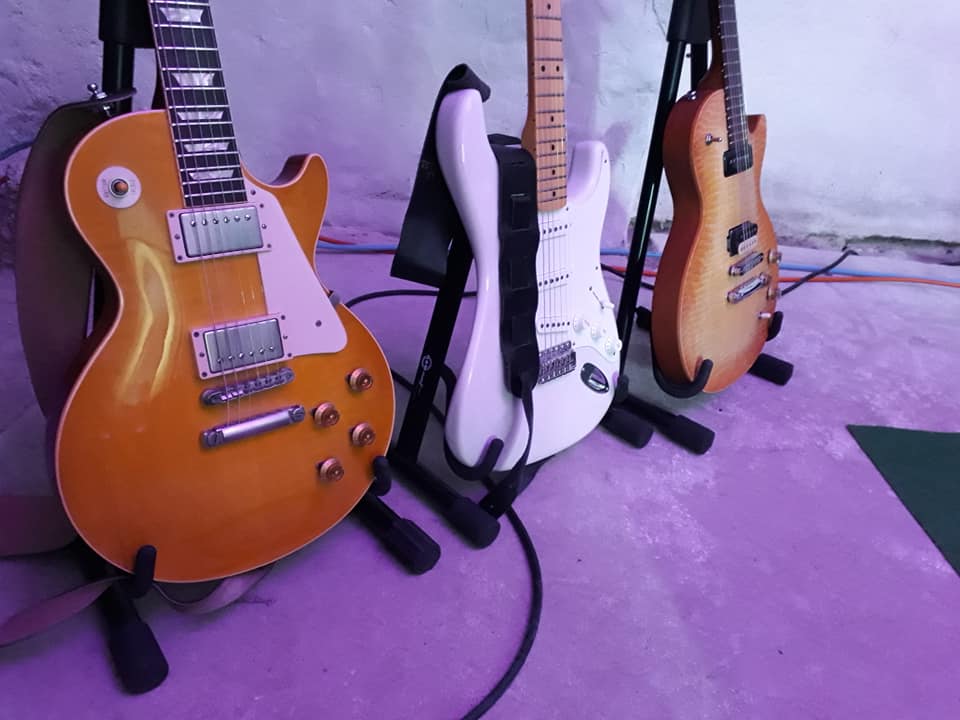 Some more photos…….
Amps used with Deeflexx- Sound System
Fender Blues Junior IV and Koch Jupiter