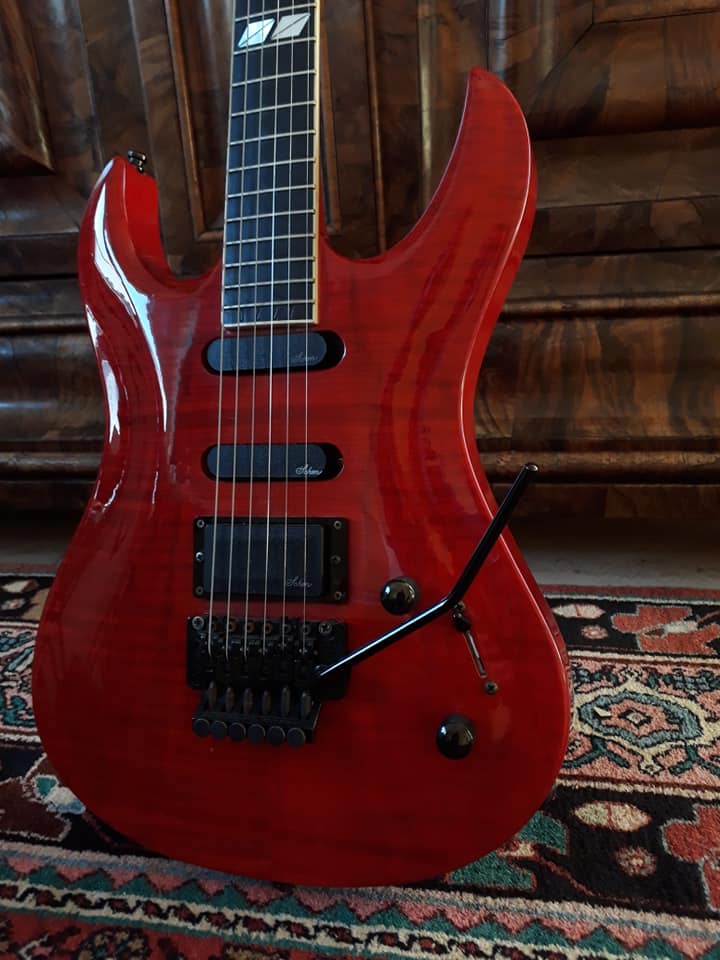 Schon Reverse Custom 1988 Red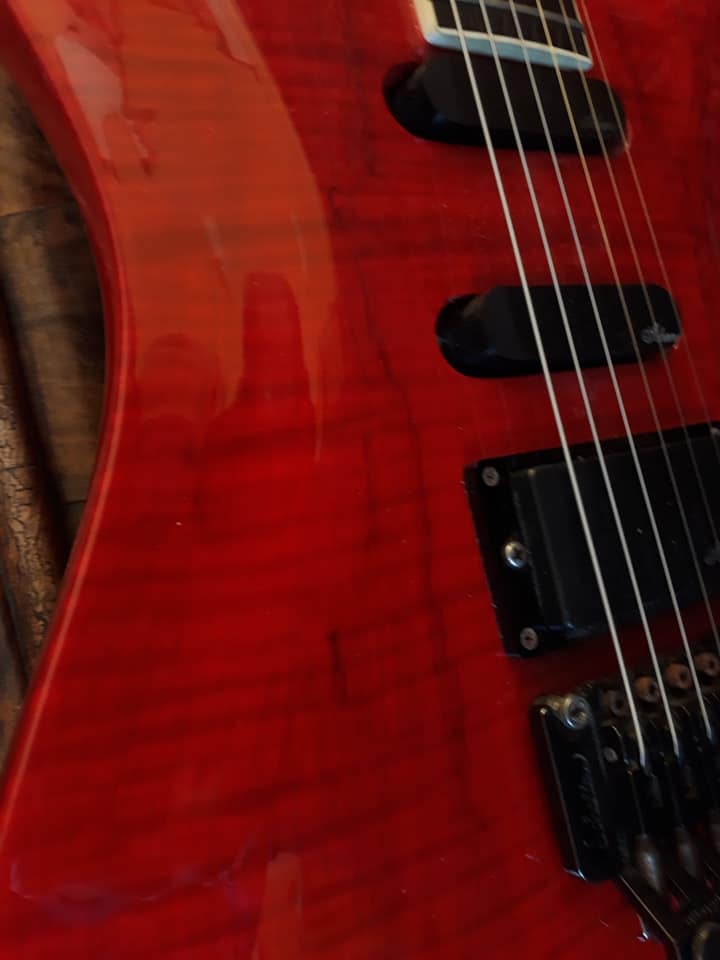 A rare axe and a real beauty:
Schon Custom Reverse 1988, only 50 Reverse Customs made in the world! Bought @ Musik Produktiv Germany in 1989. Neal Schon designed a signature guitar line first made by Jackson (1985?), later by Larrivée (1986). Production ended in the early `90s. I saw different Reverse Custom ones in the web: a blue, yellow and a two tone sunburst one, but not a red one like mine. Maybe this guitar is unique.There were different models – the NS Deluxe models ( I got a polar white one, which you will see in one of the next monthly guitar edition) in a more futuristic design with a "Ferrari" tailpiece and the second line the Reverse models. There were some cheap Reverse models with bolt on necks, the Reverse Custom models were Schon´s premium product line.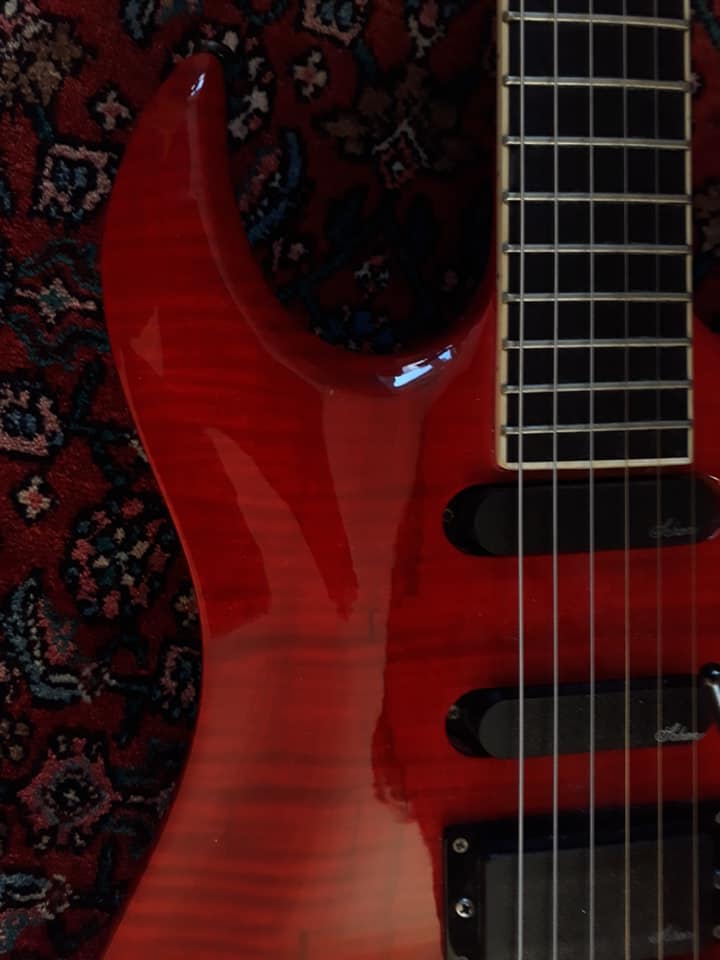 Body and neck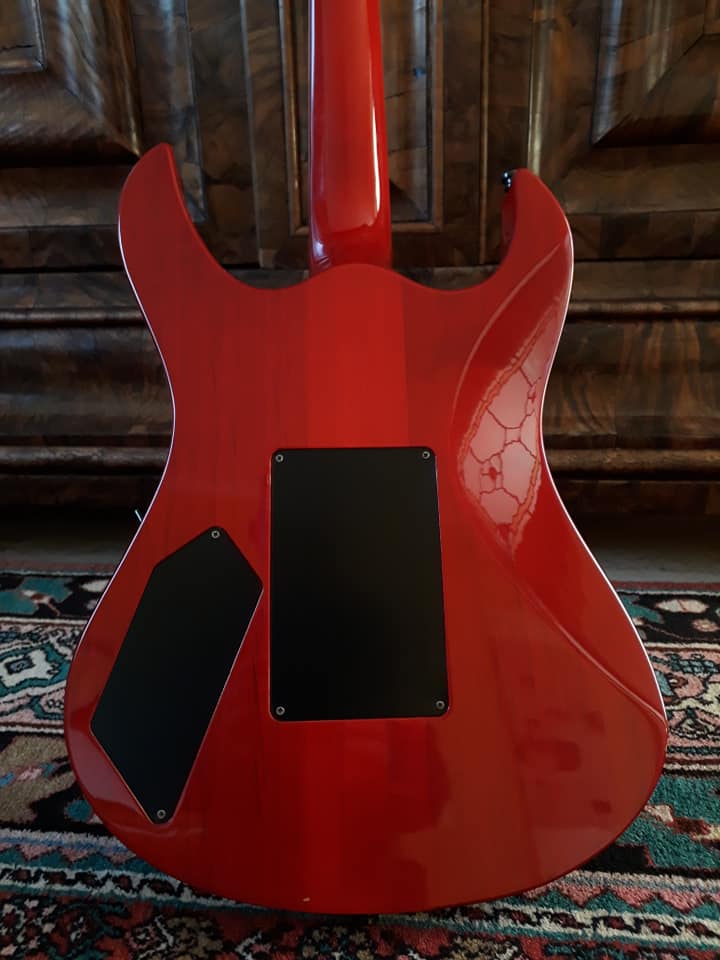 Dark and smooth ebony fretboard, three piece maple neck trough body construction, alder wings, deep carved AAAAA book matched flame maple top, light weight, round D neck profile, easy access neck heel (later used again for the Gibson NS Les Paul Signature!)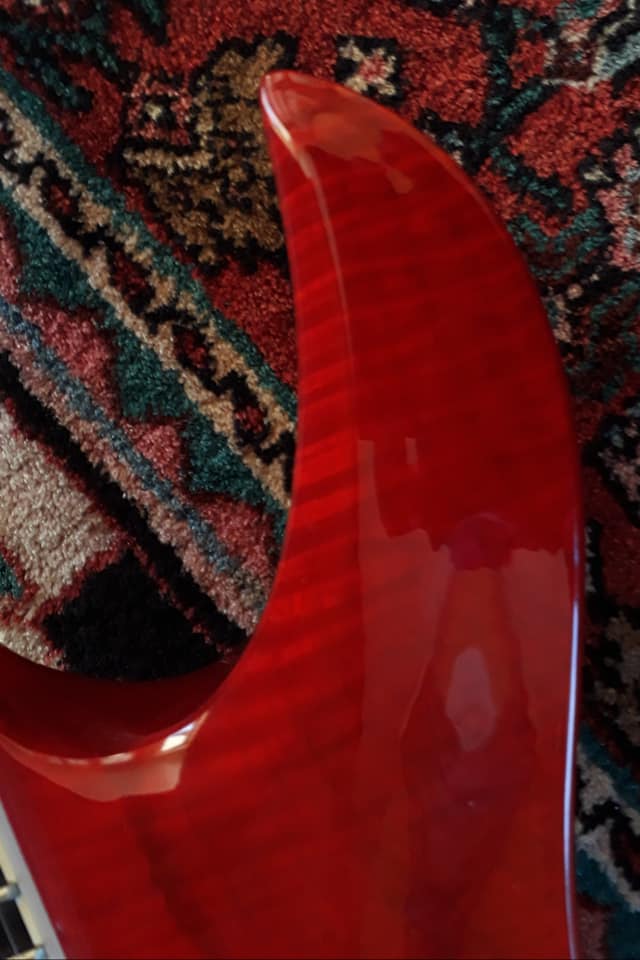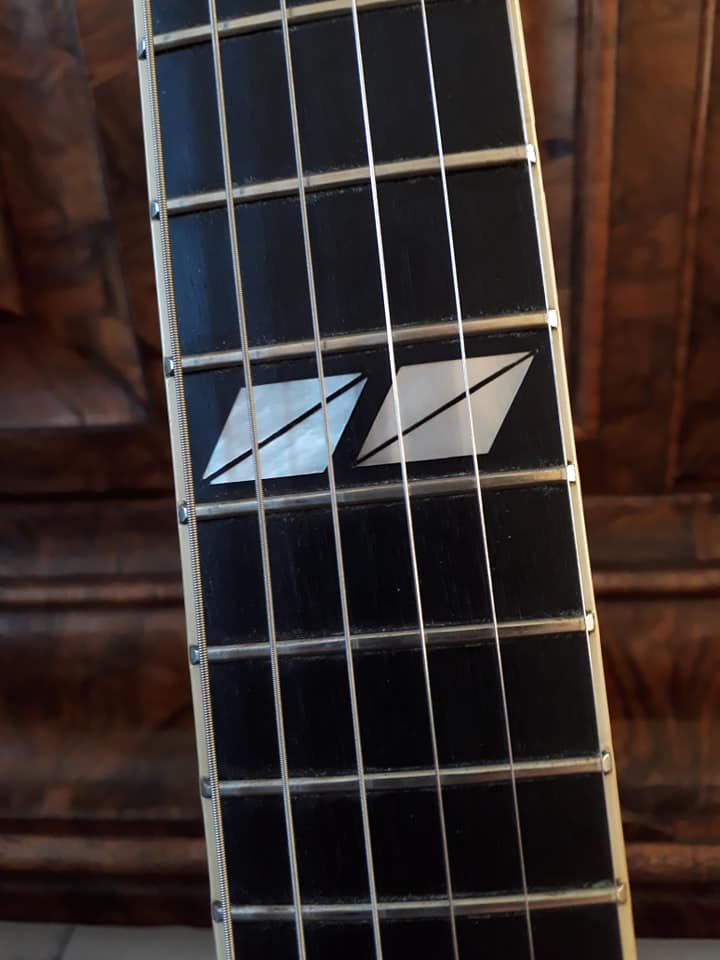 Electrics
2 single coils, one humbucker with no poles with white Schon script (by PJ Marx),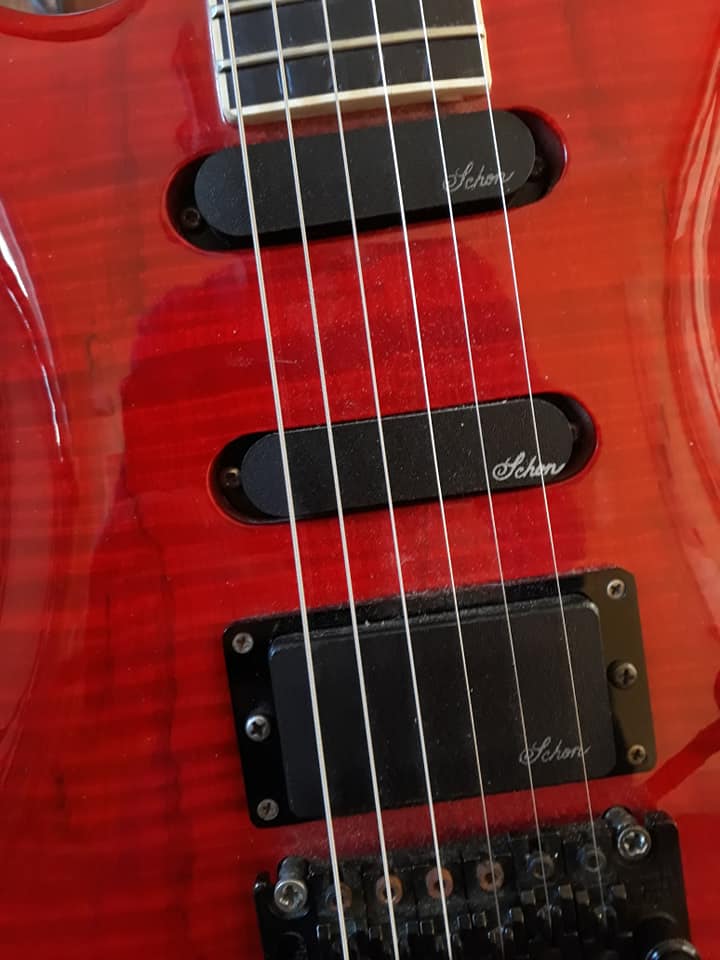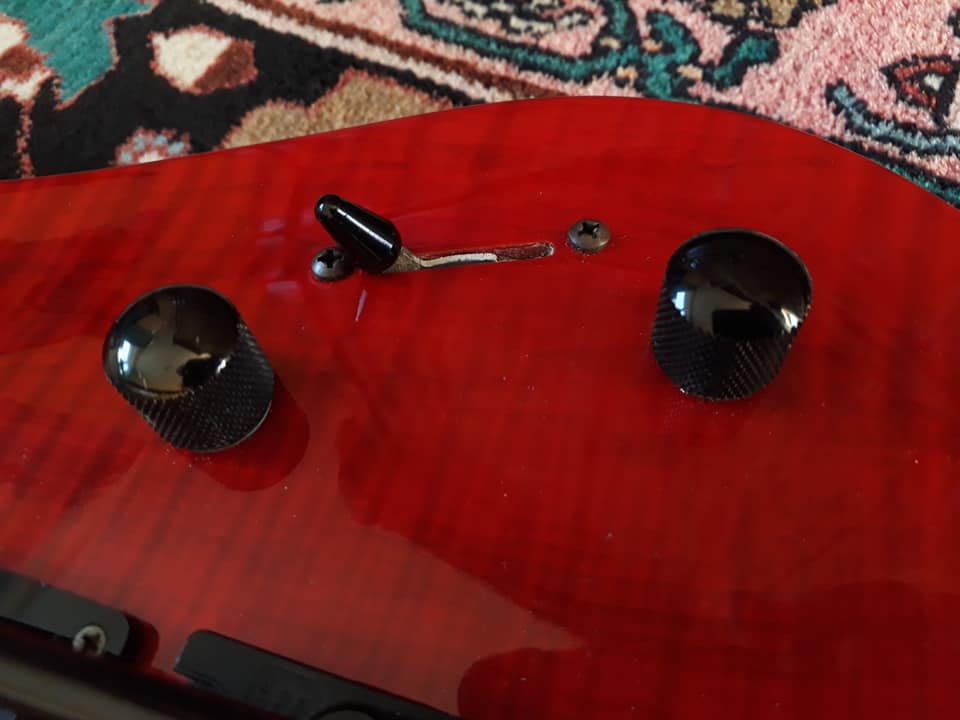 Five way switch, volume and tone knob, no push-pull circuit in the knobs
Hardware
Black original licensed Floyd Rose Bridge replaced for a better black Schaller Floyd Rose
Black Schaller tuning maschines
Neal Schon´s son Miles Schon played on the Schon Reverse Custom while he spent some times at our home back in 2007. The guitar got an amazing sound. The single coils are excellent and very warm sounding. I prefer the neck pickup and the combination of neck and middle pickup. The humbucker is great for heavy sounds. Listen to this great guitar in the vids.