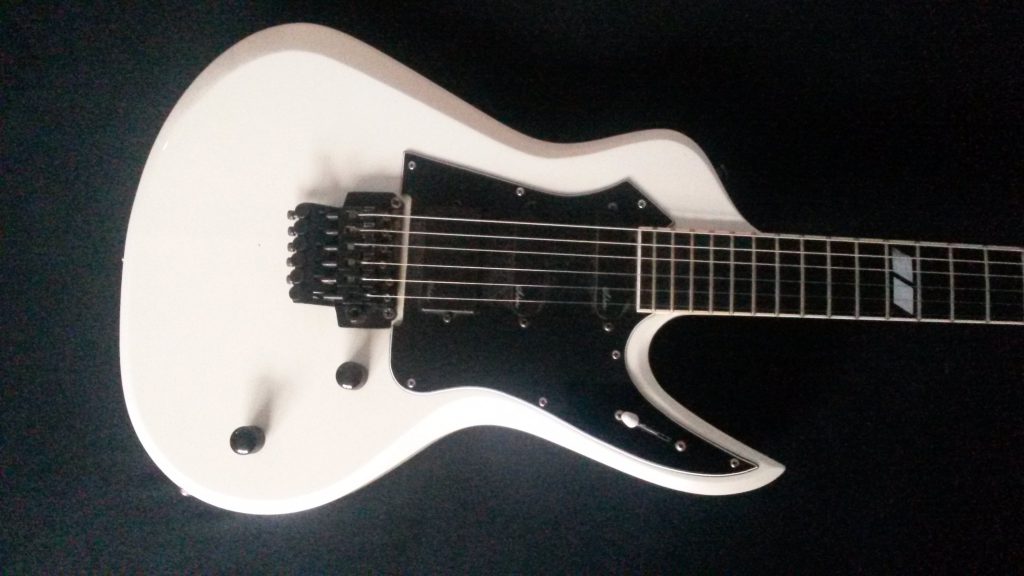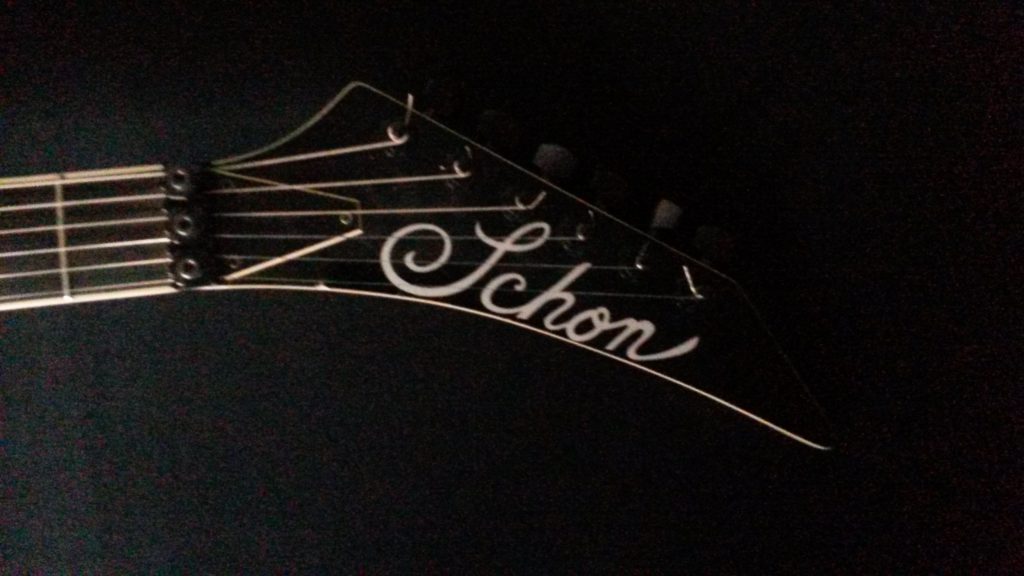 Neal "Schon" guitar by Larrivee
One of my "vintage" guitars. Bought in 1988 @Musik Produktiv Nuremberg, after listening to Neal´s solo cd "Late Nite" to promote his guitar line, I had to buy one. And really all the guitar tones on that superb cd can easily be achieved with that axe. A very versatile guitar: from Les Paul/ Strat tone to Tele twang.
All Original (with exception of the vibrato unit)
#107 of 500 (Stamped in the last fret)
These were produced between 1987 and 1991
24 5/8 Scale
22 Fret (Frets are in Very Good Condition and smooth/no sharp edges)
Neck through body construction
Maple and Alder Wings
Maple Neck
Ebony Fretboard
Binding on Neck & Headstock (No Damage to Binding)
"Schon" Pickups by PJ Marx (PJ Marx was an Engineer and President of Laney Amps, in the 80's he designed some pickups that were endorsed by several musicians)
5-way Switch
1-Tone 1- Volume Knob /push pull in Tone knob
Original Floyd Rose Licensed Tremolo with Non-original Tremolo Bar/ Now it´s got a Schaller one.

Overall mint condition for it's age, it is signed by Neal Schon, while I met him in Augsburg on 6/ 26 2011.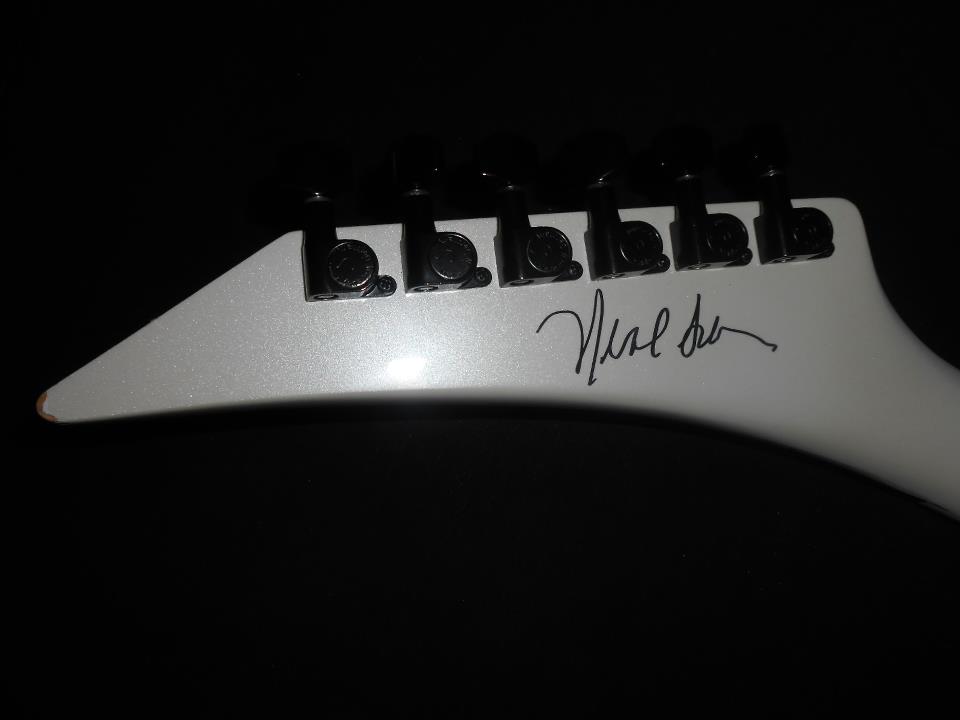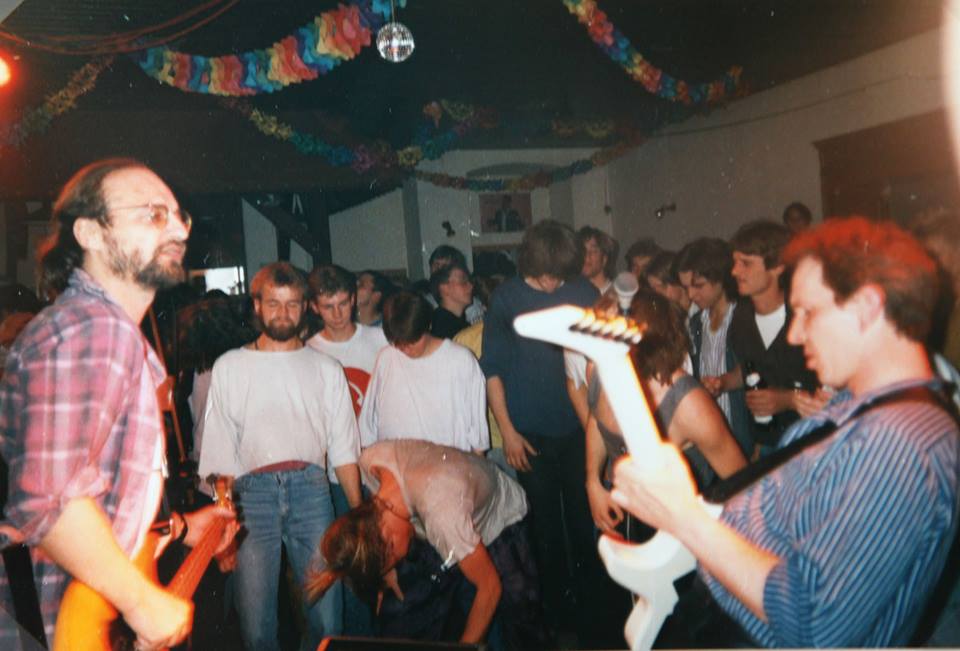 Heavily used on many "Klopstock" and some "Wired" gigs. Great axe and easy to play with a special unique sound.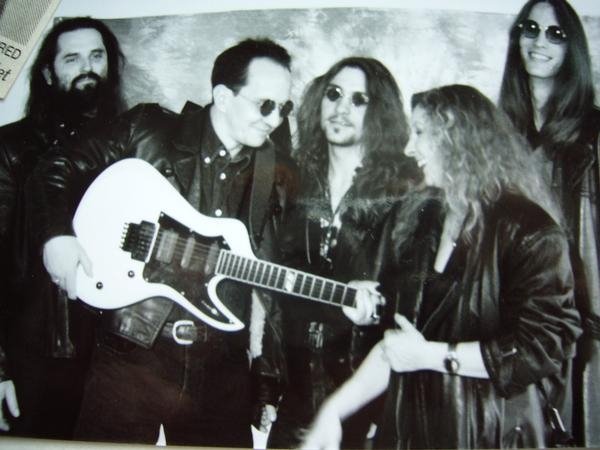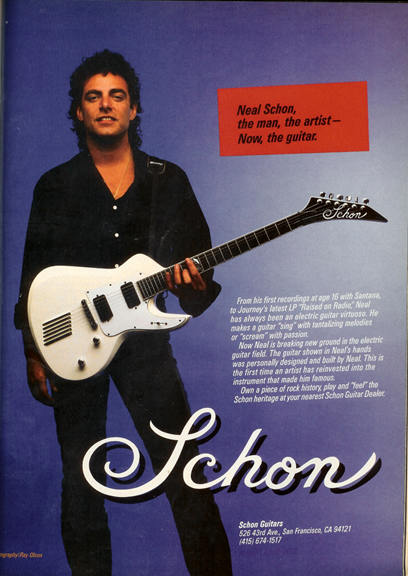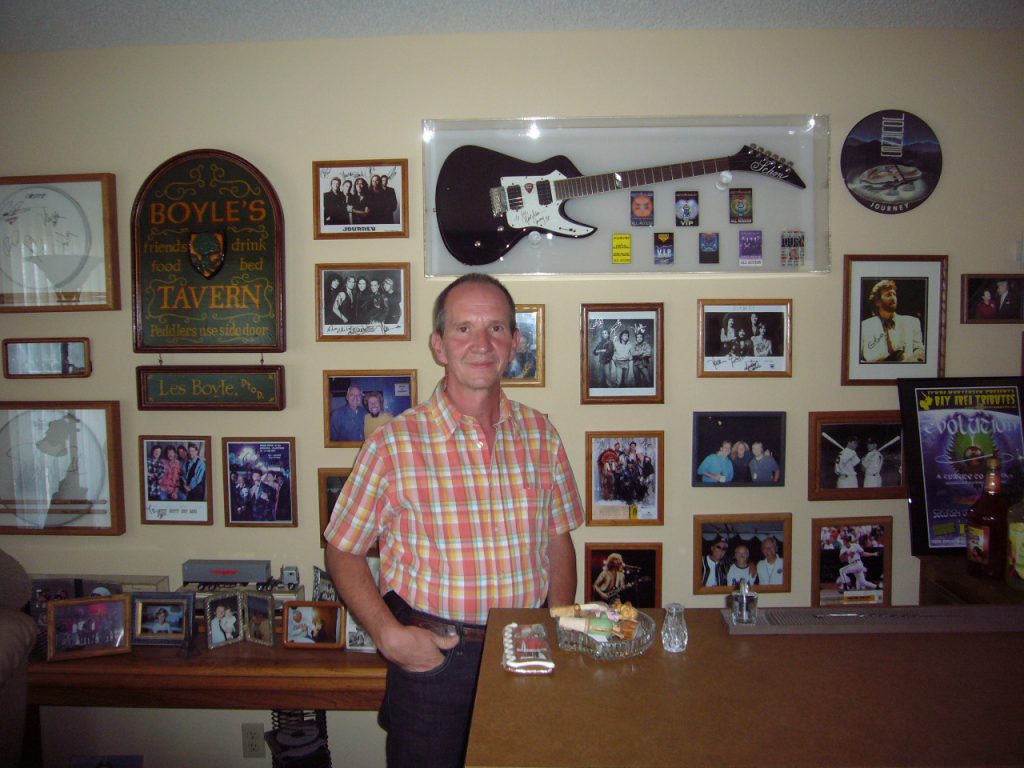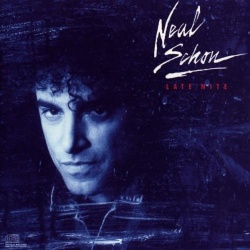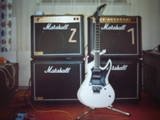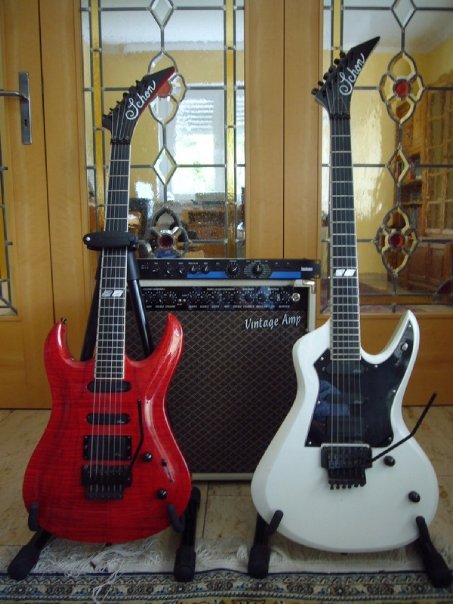 Neal Schon 1986 with NS guitar, soloing starts around 3:10.